Want to know what will be the video games that will soon go on sale, and what is the date of its release? It's as quick and easy as getting into Amazon video game presales. There you will find all the video games that will go on sale in the coming months, and also you can make the reservation of the ones you want to have.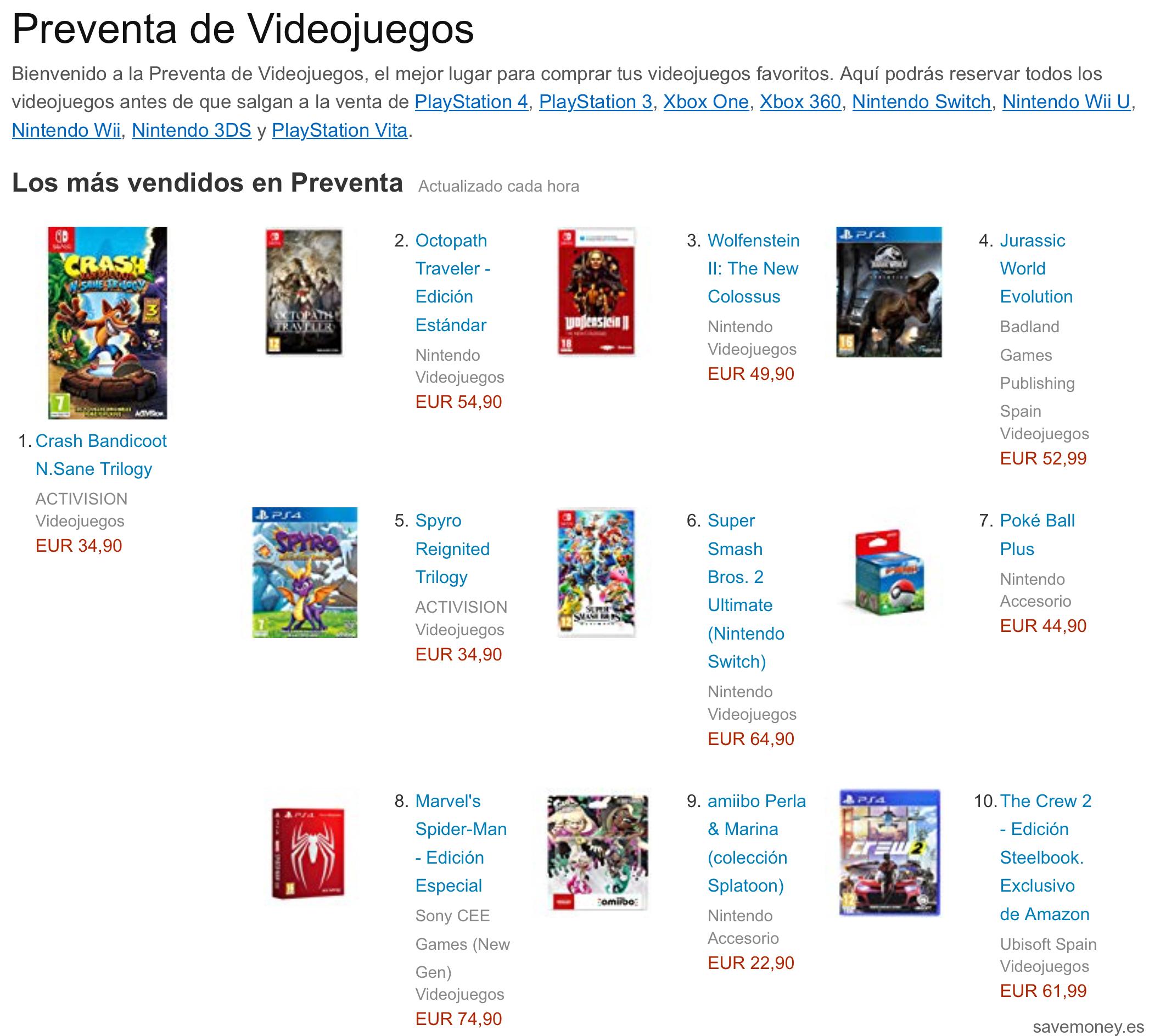 We have already talked many times the advantages of making video game reservations at Amazon, because today we will do it once again, and we do not care tell you as often as necessary. With the first advantage we like to start is that reservations at Amazon do not have any additional cost, nor do you have to leave any amount on account in sign of the reservation. Just make your order the usual way, and until your video game is not on your way to your home, Amazon will not charge you absolutely anything. Another advantage is that you will never pay more than the account, that is, if you book your video game today, and when it goes on sale its price would have gone down, then Amazon is going to charge you the lowest price. This is what Amazon calls guaranteed presale price.
And the other advantage of pre-sale video game reservations at Amazon is that you can have them at home the day of the launch. This option is not available in all presales video games but in the vast majority. To enjoy this advantage, all you have to do is select the shipping option that indicates "greet the day of the launch". And you're wondering, "What's the extra cost?" Well if you are from Amazon Prime you can have this option to send without any additional cost, and if you are not from Amazon Prime, for only €3.99 additional you can enjoy this advantage. What were we right??? This book games at Amazon are all advantages!!!!!! Ahh!!!  Until July 20, 2018 if you make the reservation of one of the games that are in pre-sale at Amazon you will receive €2 of discount on your Prime subscription. To know if the Viejouego has this promotion you should see a message like the one shown in the following image: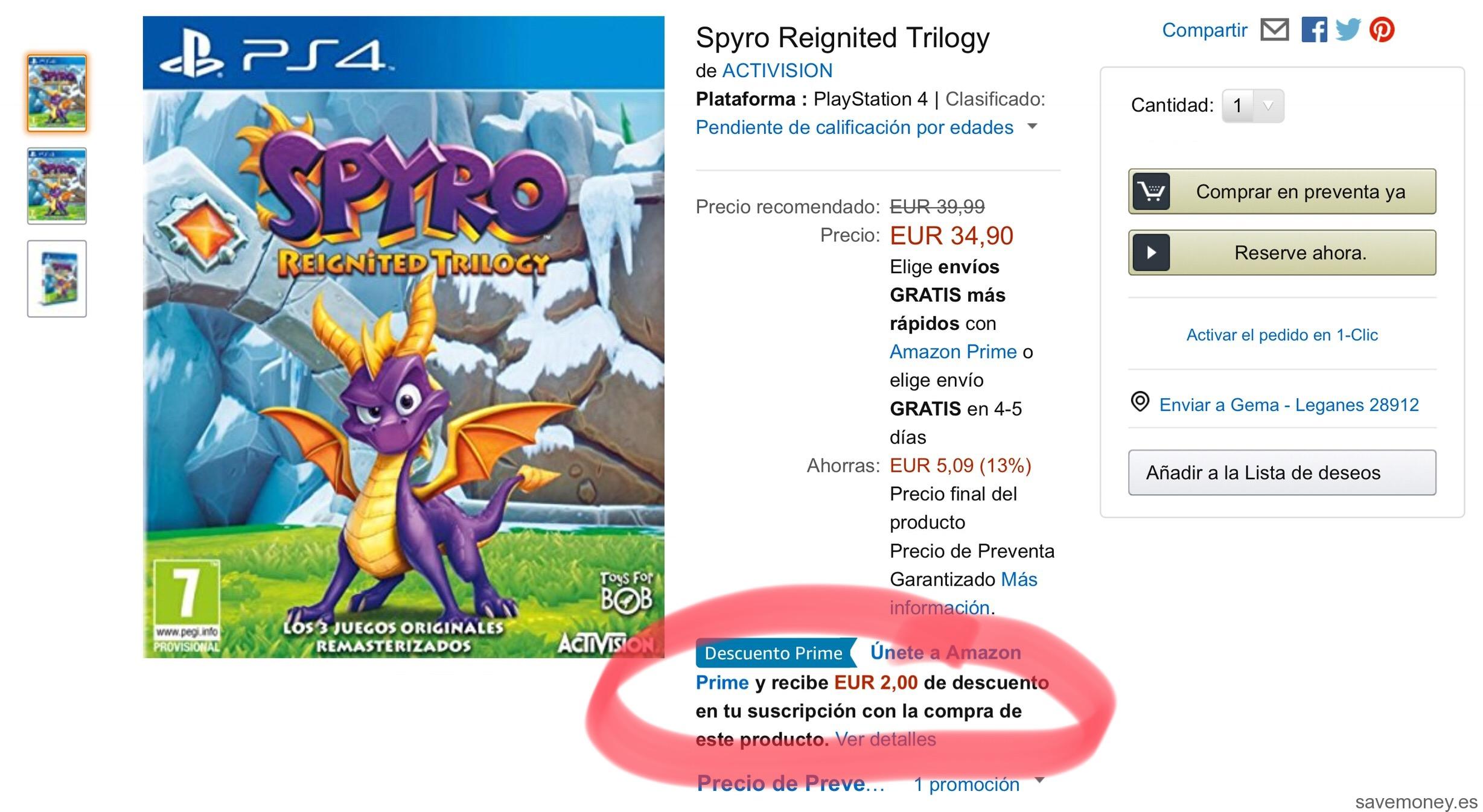 So, another sale to add to the list until the date that we have indicated.
Finally, in case you are not Amazon Prime, we leave the promotion to be for 30 days trial for free. Start your free registration at Amazon Prime.
And if you click on the image below we show you, you can see all the games that are in pre-sale on Amazon: