With the smallest of the house you have to take Christmas very seriously, neither the Magi nor Santa Claus can fail, and you have to bring the gifts they ask in their letters. Therefore, you have to put the batteries as soon as possible, and you have to see which are the star toys of the 2018. So in the post today we are going to show these star toys that, as every year the Spanish Association of Toy Manufacturers (AEFJ), classifies taking into account the best factors that bring toys to kids. In the selection made by the Spanish Association of Toy Manufacturers you will find from interactive toys, to games to develop ingenuity and skill. We do not roll over and we go to how important it is to show you this list of toys star 2018 created by the Spanish Association of Toy Manufacturers:
ADOPTANIMALS Bizak: Th

is toy is designed for children over 3 years of age. This

fun and original

toy is a ball

of hair with eyes

, to see the animal that is inside this ball, the kids will have t

o bathe, dry, and brush

it to know i

f inside there is a rabbit, a dog, or a cat

. Once you have your pet, you will have it ready to give you all your love, plus this toy incl

udes the certificate of adoption.
See all available ADOPTANIMALS
AIR HOGS SUPERNOVA by Biza

k: In the case of this toy is for children from 8 years old. It is a smart

device that advance

s, turns, goes up and down with only one hand movement.

Without remote control, the moves will look like a magic thing!!!!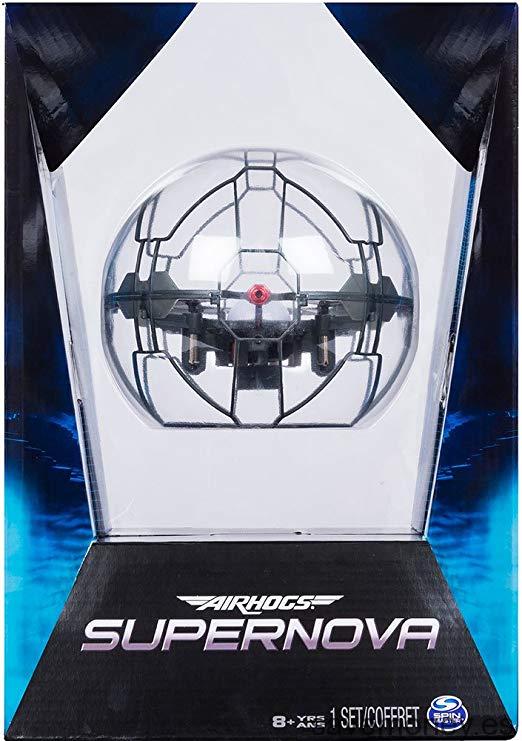 I play trunk of Falomi

r: This game is for children from 5 years, with which they can

put into practice their skill with the balance

. The game is to remove all the barks that can without throwing the trunk. Fu

n is g

uaran

teed wit

h this game.
Falomir colors: This to

y is for children between 5 and 12 years old. It is also a

skill game where

you will have to prove your balance by avoiding dropping the 33 chairs that make up the game. And so you don't get bored you can enjo

y 3 game modalities.
LOLO, my MOLÓN parrot, from Hasb

ro: If you have kids from 4 years onwards you can choose t

his interactive toy

.

Lolo responds with more than 50 combinations of sound and movement.

Also if you touch the crest, the beak, the head, or the body, it responds in a different way. No doubt this toy will become the mascot of many kids this Christmas.
MY Lovely Unicorn Famous:

This toy is intended for children 3 years and older. With th

is unicorn you can walk up on it

. Guiding it is easy

, it doesn't exceed

3 km/h, so

it's safe

. It also has a long-lasting battery so you can be with your unicorn long game days.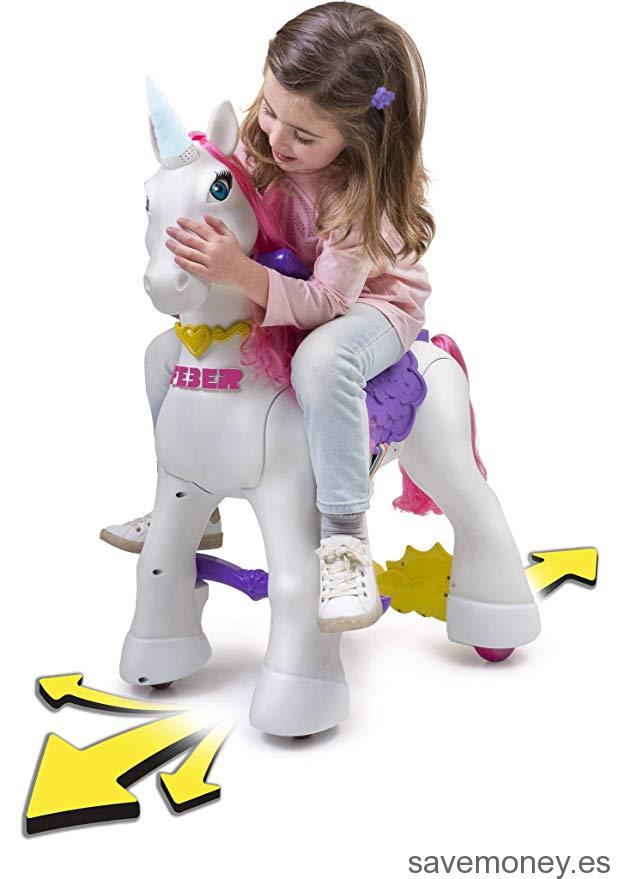 NENUCO HAPPY DOCTOR of famo

us: This doll is perfect for children from 3 years. This Nenuco is the first one that has an i

nteractive medical consulta

tion, has an App where they have access to all the medical history of their Nenuco, and with i

ts interactive brac

elet, which light

s up will know what care your doll needs.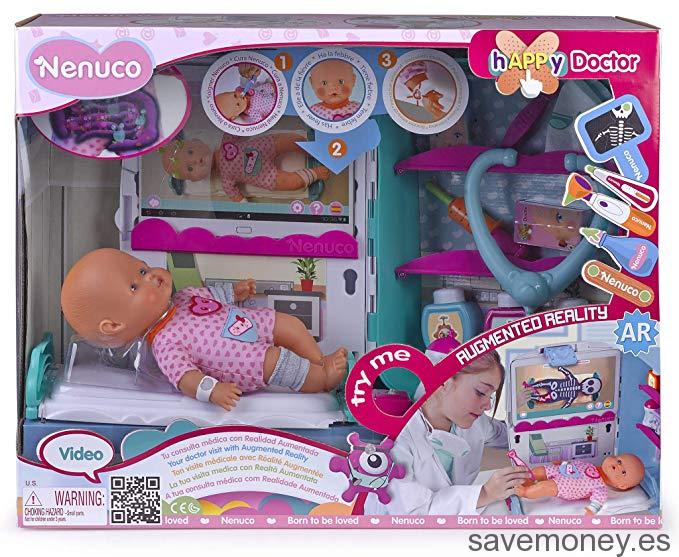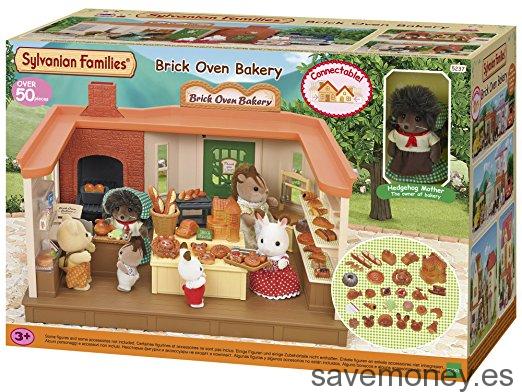 See all animals in the Sylvanian family    
HOT WHEELS Mattel Stunt boxes: It is

perfect for children from 6 years old. In this box you will find

a great variety of adve

ntures, as many as they are able to build.

New circuits, new obstacles, fun is ensured w

ith racing these fast and acrobatic cars.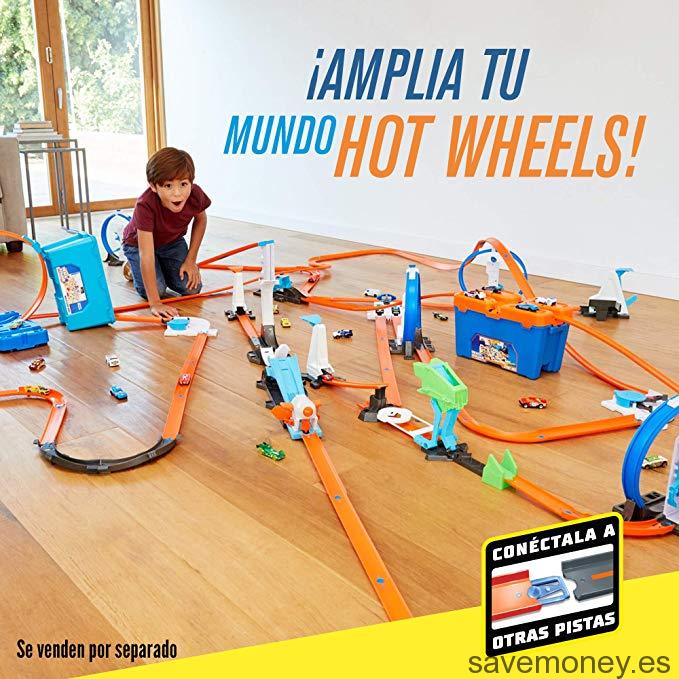 BMI crying babies: T

his toy is perfect for children from 3 years old. Ther

e are 24 different weeping babies

and with thei

r magical tears they will have a great fu

n. You just have to give her the bottle, and squeeze her tummy. And to calm them down when they cry they have to shed their tears in a magical deposit that will transform them into different melodies that soothe the baby.
Infinity Swim of Colorbaby: T

his

t

oy is suitable for children from 7 to 12 years old. They are

a modern version of the spinning

tops where the Sparks, and the turns are the ones that mark the score. In addit

ion, they are custom

izable, they can be mounted and dismantled throwers to make them more powerful.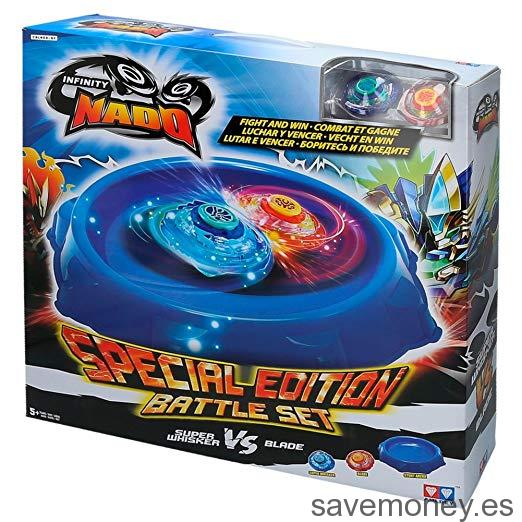 See all Infinity Swim as you see, the toys that make up this list created by the Spanish Association of Toy Manufacturers, are of the most complete, there are interactive toys, board games, dolls that help develop the imagination. So, as soon as you sin write the letter to Santa Claus, or to the Magi, hurry before they run out and touch you head-on.