You're going to freak out with the new Samsung TVs. The new Samsung the Frame, not only is a great television of great quality, but it is also a picture!!!!! Samsung the Frame televisions the technology made pictures.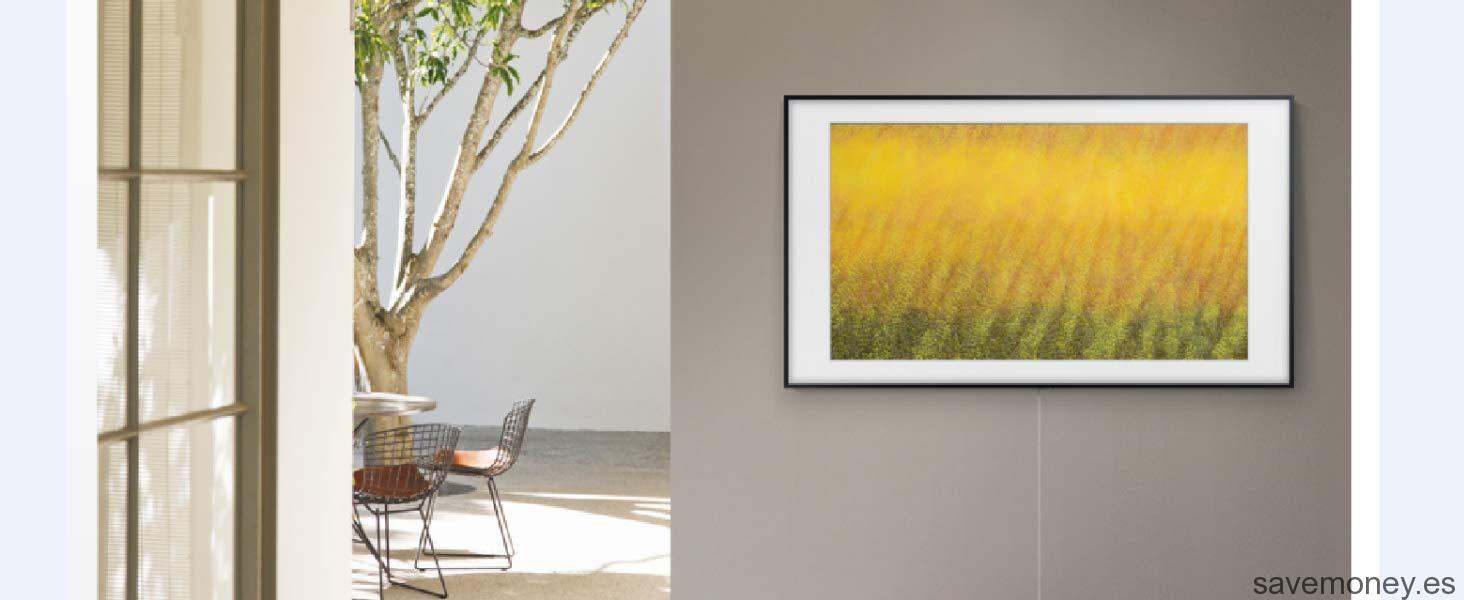 As you can see in the images, the aesthetics of Samsung the Frame is a whole work of art that integrates in the living room of your house with a style that few brands have. If you have it turned off automatically activates the "Art mode" and begin to play the art images that you choose.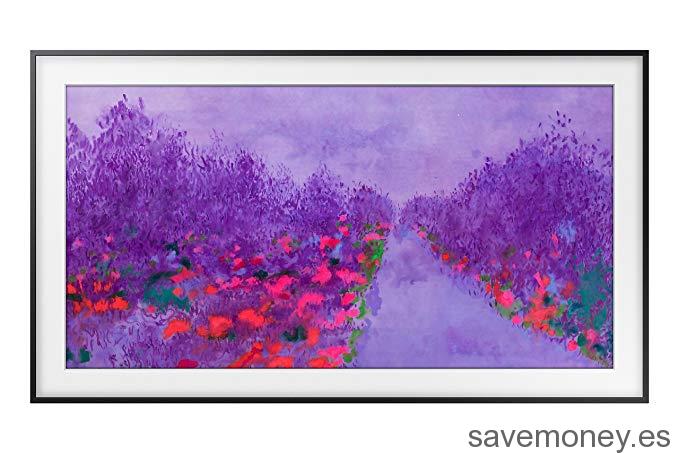 To facilitate this task of choosing the images you want to appear on your TV while you have it off, Samsung puts at your disposal The art store the Frame, thanks to which you can have unlimited access to great works of art museums so Prestigious as the Prado Museum, Albertina, or Saatchi Art. You only have to register as a payment member, and you will be able to access all these amazing collections. And if you do not want to register, for whatever reason, you are not limited to not using the "Art mode" because you can upload your own photos through the phone, a USB, and enjoy your photos in an incredible frame.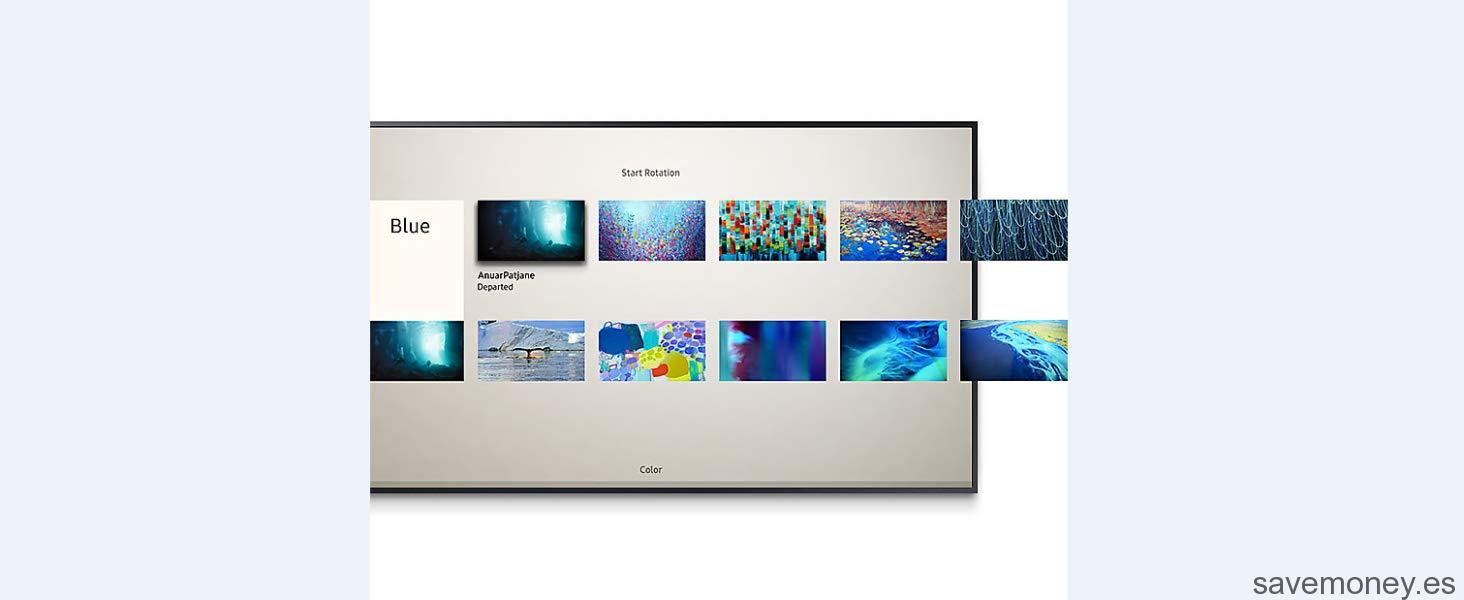 Samsung The frame also allows you to customize the TV frame. You can choose from 4 different colors that will give you a different style to your TV-frame, and have a very simple magnetic mount. Choose from Beige, Wenge, black and white.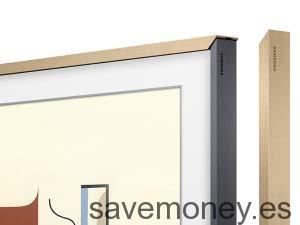 The enclosed "No Gap" Wall mount allows you to quickly and easily install your Samsung the Frame. When you have installed this system allows you to adjust your TV on both sides, as back or forward, allowing you to see the TV correctly depending on the angle you place.
As for the functions as TV, do not think that Samsung has only thought about the aesthetic and decorative, Samsung has not neglected the quality of their televisions the Frame. You are facing a flat TV with 4k UHD resolution, which gives you sharp images and a great level of detail. And the image quality is HDR which offers the images to be more realistic. The volume, the colors, the sharpness,….., you will notice the great quality of the televisions Samsung the Frame. Another puntazo of Samsung the Frame TVs is that it has a brightness sensor and motion sensor. This may seem like a nonsense but it is not because thanks to these functions your TV, automatically, regulates the correct brightness of your screen, and also, if you are near the screen is activated, also automatically, to appreciate better The image. That you move away, because the image is attenuated to save energy.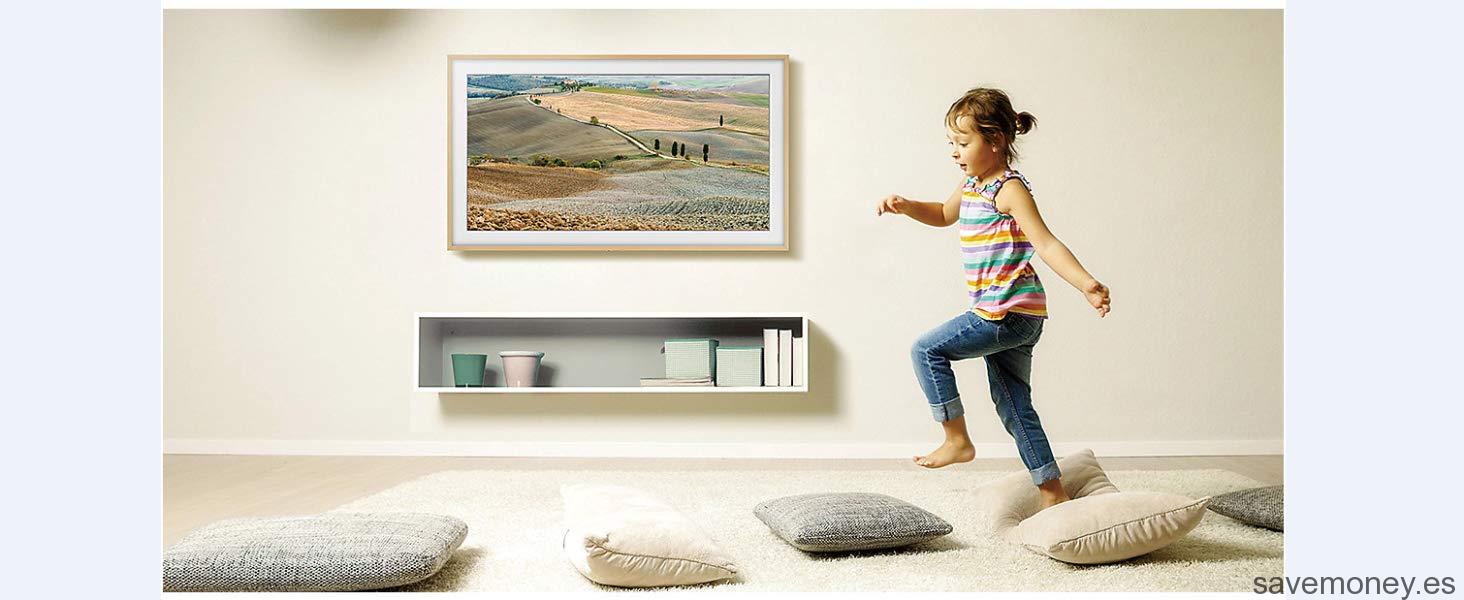 Samsung the frame is in all the details, and if you look for the aesthetic of a painting, you have to integrate all the cabling in the best way possible, so thanks to the One Connect will not have cables. It's very simple, you connect all the devices to the One connect, and you get rid of all the uncomfortable cables that are always around the TVs. We have already told you all the features of Samsung the frame, so, all we have is to show you the Savemoney.es tables with the different sizes available, as well as the frames the frame that you can incorporate these Samsung televisions: [Savemoney asin = "B07H95PLRR, B07H981L33, B07GQST4YT, B07GWFQGBK"] [Savemoney asin = "B07657LMLN, B07CJ1VPLB, B07657M2FZ, B075X2LLN1″] [Savemoney asin = "B07HPJVLYD, B07HPM4K17, B07HPNW5FT, B07HPKK4K4″] [Savemoney asin = "B074TF22LF, B07D7XQ1KT, B074W7D559, B00D2PE844 "] [Savemoney asin =" B00CV5RHJO, B07CJ5L27R, B00CV54ERW, B00CV5RHJY "]