You're going to buy the new Nespresso Essenza Mini? Then discover the promotion that is available on Amazon with which you can get €20 of gift in Nespresso coffee capsules.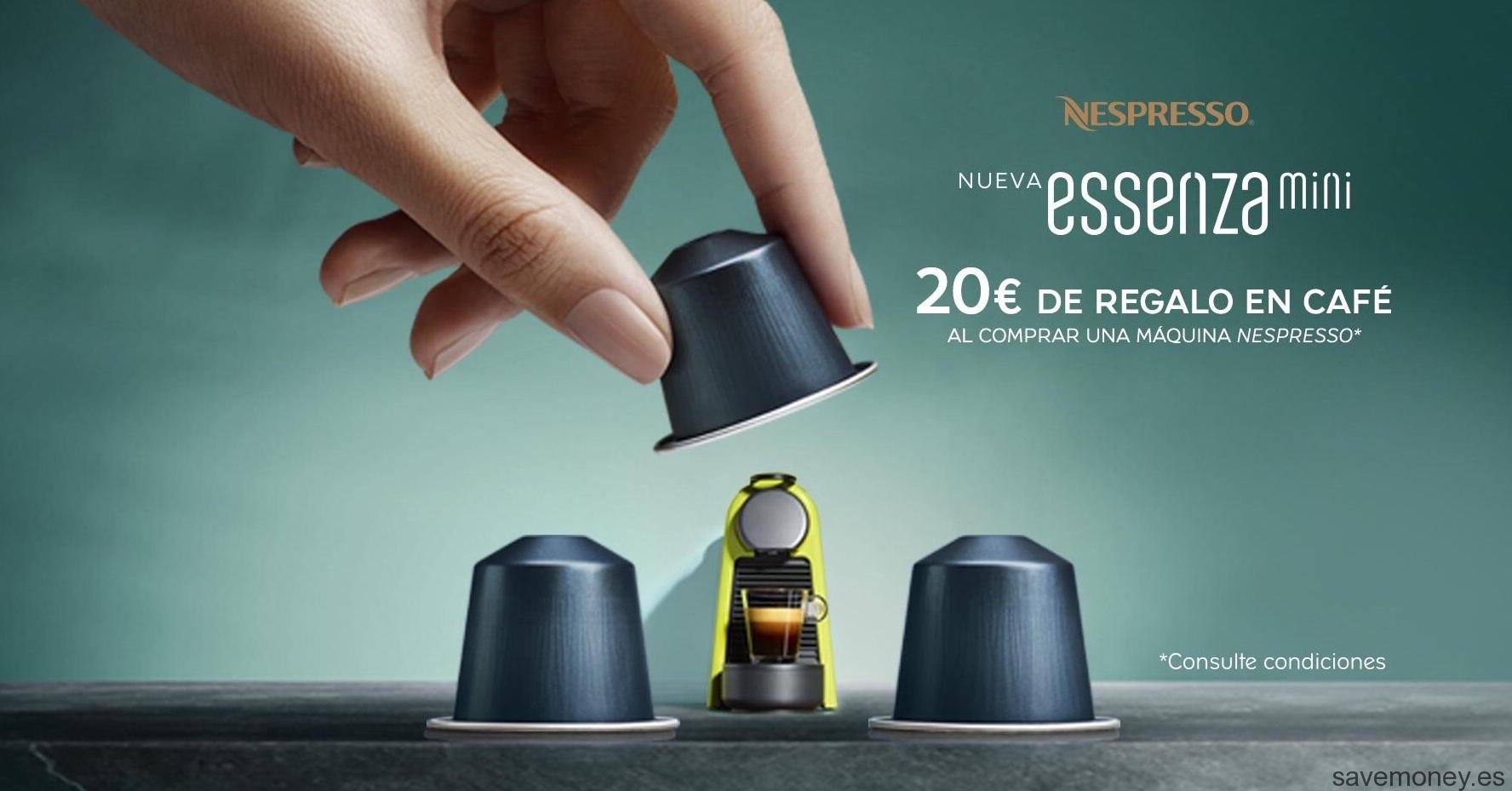 To get these €20 of gift you have to do is to buy your Nespresso coffee machine before January 31, 2018. The next thing you'll need is the following documentation:
-Inside or outside coupon of the machine correctly completed.
-Serial number of the machine.
-Copy of the purchase ticket, or gift voucher.
Once you have this documentation you can request your €20 in Nespresso coffee capsules in three ways, online, by ordinary mail, or in a Nespresso Boutique store. Then we explain how you have to proceed in each case.
If you do so online you have to enter www.regalobienvenida.nespresso.es and fill in the data. And within a maximum of 2 working days you will receive an SMS, or an email, with a welcome code so that you can redeem it for your €20 in Nespresso coffee capsules.
If you do it by ordinary mail you will have to send all the documentation that previously we have commented, and make it arrive to Nespresso. This way your discount will be available within a maximum of 8 working days.
And finally, you can take all the documentation to a Nespresso boutique store, and you will automatically receive your discount of €20 for the purchase of your Nespresso coffee capsules.
What are you waiting for!!! Do not think about it, and go into the Amazon Nespresso store and choose your Nespresso machine, and enjoy this promotion of €20 discount on the purchase of Nespresso coffee capsules. Remember that this promotion is available until next January 31st, 2018.
AHHHH!!!!!! IMPORTANT!!!!! Once you buy your coffee machine you have a maximum period of 30 days to activate your discount coupon of €20 for the purchase of your Nespresso coffee capsules.