Today we want to talk about a novelty from Amazon Prime Video. It is a documentary created by Amazon, which has been released very recently, and we think it will be a success. This is the documentary "Luis, the Sage of success".
This documentary shows the recording that was made by hidden camera to the successful coach of Spain Luis Aragonese during the Euro 2008. During the Euro-2008, where Spain was the champion of this trophy, the person in charge of recording the trainings, he came up with the brilliant idea of placing a camera that only knew of its existence very few people, including the physical trainer of the selection , Jesus Paredes. And hence emerged, "Luis, the Sage of Success" formed by two chapters that you can only see on demand on Amazon Prime Video.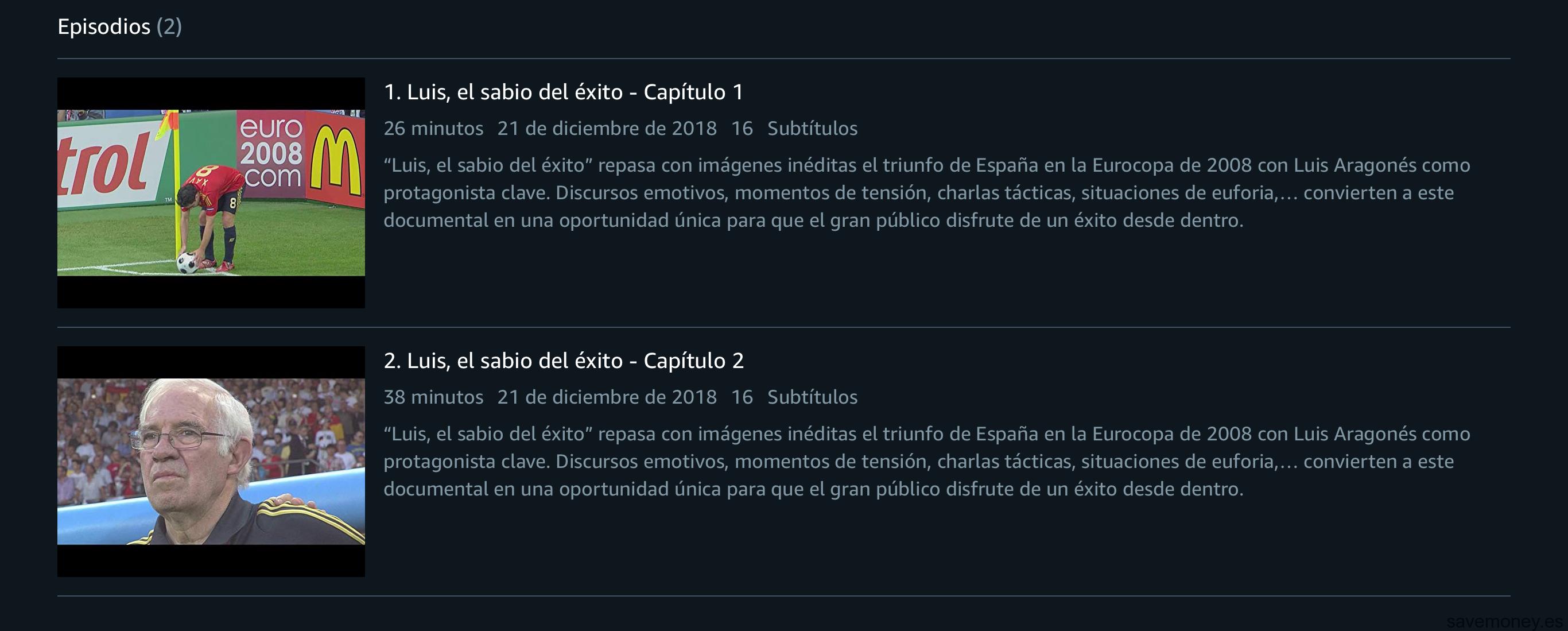 "Luis, the Sage of success" has unpublished images where you will not only see the professionalism that had Aragonese as a coach, his techniques, soccer strategies,….. We will also see Luis Aragonese in its purest state, his way of being so authentic that he was able to motivate his players in a way that would set them to the very depths, and, at the same time, his most human form, made him reach his players with a paternal figure. We are sure that this documentary will go around the world thanks to the platform of Amazon Prime Video and will do it with a great success. So, if you have not yet registered with Amazon Prime Video, now you have a great reason to do so. Also, don't forget that you have a free 30-day trial period, during which you will be able to enjoy all the content of Amazon's exclusive series, movies, reports, and programs.
When you try it we are so sure you'll like it so much that you will have no doubts about remaining from Amazon Prime Video, and you just have to pay €4.99 a month!!!!! Start your free registration at Amazon Prime Video, and Estrénalo enjoying the "Peazo" documentary "Luis, the Sage of success."