JVaya weeks of news we've been!!!! Today we are going to tell you a new free service for those who are from Amazon Prime. A few days ago we talked about Prime reading, in the post "prime reading: Read free with the new service from Amazon." This free Amazon service, exclusive to Prime customers, with which you can read thousands of book titles selected by Amazon. Well, now Amazon has created another service dedicated to music, and you will be able to listen to a great selection of music for free, with Prime music. With this service you will be able to listen to streaming music, and download more than two million songs to listen to it whenever you want, and wherever you want.
If you remember, in the post "novelties Amazon: Music Unlimited Try it free", we told you that Amazon had created the service Amazon Music Unlimited, with which to enjoy all the music you want, create your own playlist, listen to the lists created, Access to custom stations,…… If you are from Amazon Prime, you have special fees that will allow you to save on your subscription, depending on the plan you choose. (For more complete information on Amazon Music Unlimited Visit our post "new Amazon: Music Unlimited Try it for free".) Returning to Prime music, which is the novelty that has brought us this week Amazon, tell you that you can listen up to 40 hours of music without ads every month, and repeat, without any additional cost, just to be from Amazon prime enjoy prime music in a way Free.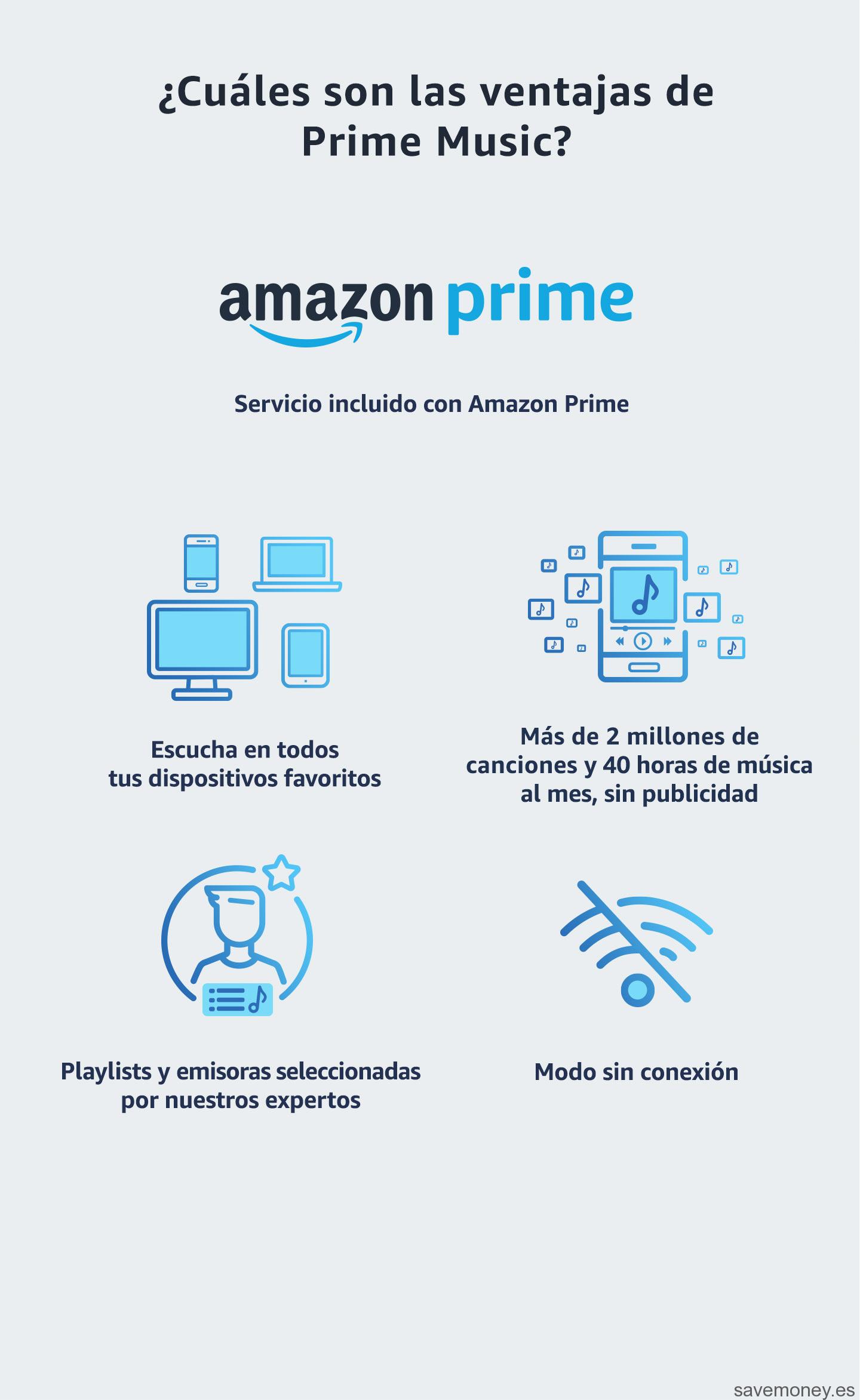 National artists, International, access to personalized stations, and access to different playlists, is all you can have thanks to prime Music, and thanks to being from Amazon Prime. Don't tell me you're reading this post, and you're still not Prime???? What do you expect to be able to enjoy all the advantages of being from Amazon Prime??? Only for €19.95 a year you can be from Amazon Prime, or if you have never been, or you were a long time ago, you can access the free trial period, and for 30 days you will enjoy all the advantages that it has to be from Amazon Prime.
Do not think about it, and become Prime already, or start the free period of 30 days. Also, if you haven't been convinced of the subject for a while, it would be weird, you can unsubscribe at any time. * Note: If you access Amazon prime through the free trial period, and you will not want to remain prime past this time, remember to disable automatic renewal by removing the card from the payment method.