The new Samsung Galaxy Watch is here!!!!!! And this time bring an offer with which you can take a headset Under Armour JBL completely free. That's right, you'll have to hurry because they're limited units!!!!! To apply the promotion you have to add them in your shopping cart following the conditions you can see here. This new Samsung Galaxy Watch comes available in various colors, and in various sizes, then we show you: As for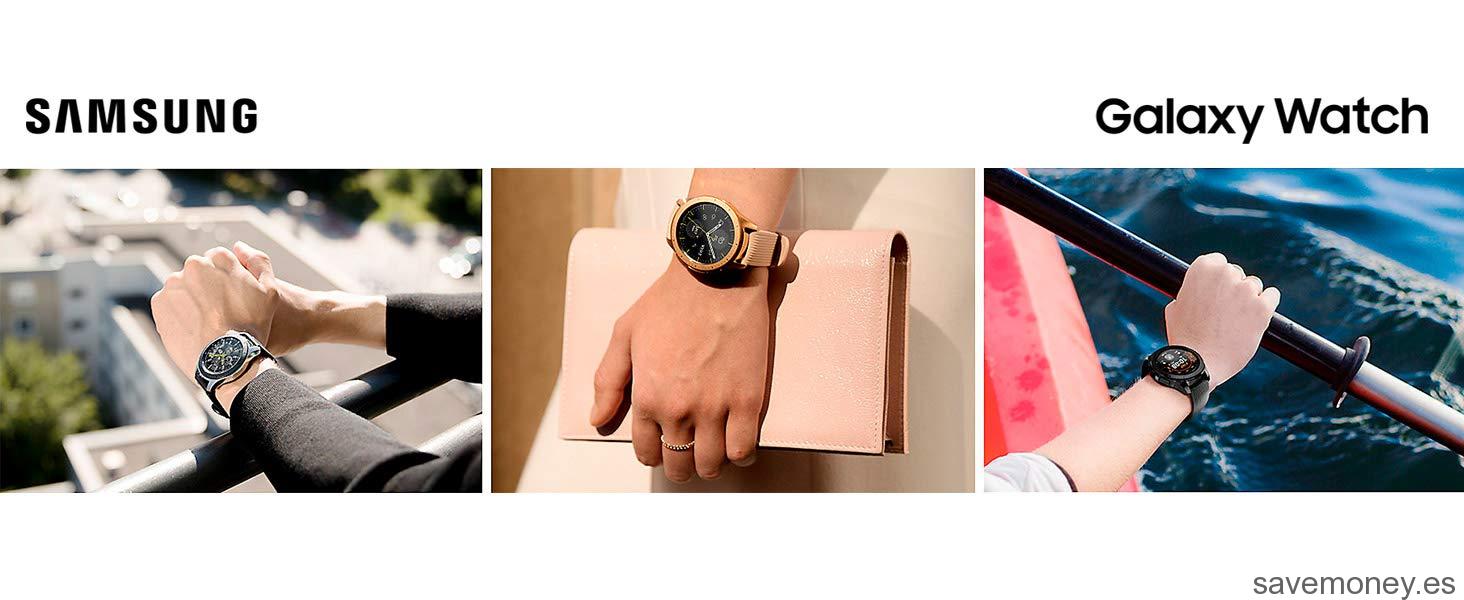 the features of this new Samsung Galaxy Watch, you know that we do not like to release long interminable techniques, with information that I could find it in different places. We prefer to make a brief summary with the highlights, and focus on the most important thing is the price with the Savemoney.es's compared tables so you could locate and buy at Amazon the new Samsung Galaxy Watch at the lowest price. Let's go in parts, and start with the summary of the features of the new Samsung Galaxy Watch. The newest of the new Samsung Galaxy Watch is its design, as we said and we taught before, are the variety of sizes, and the finish of their spheres.
Samsung Galaxy Watch is available with 42mm, and 46mm size spheres. You can also choose between the black finish and the pink gold. And then you can customize your Samsung Galaxy Watch with a wide variety of straps, and a wide variety of spheres, lighting effects, and sound. Samsung Galaxy Watch may sound, if you want, with the authentic ticking of traditional clocks.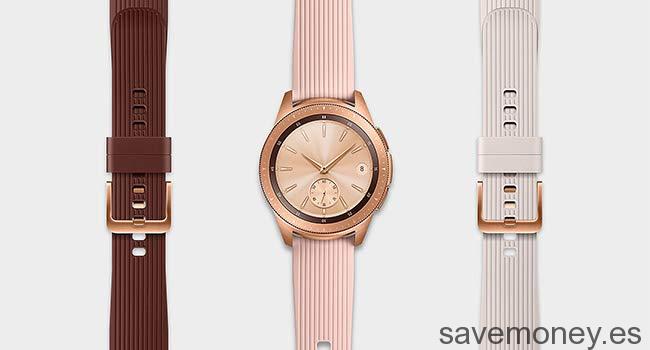 Regarding the rest of features highlight that Samsung Galaxy Watch is loaded easy, and quickly. And it is waterproof, up to 50 meters deep, and has a military protection certificate.
That said, we are going to the important thing, and here we leave the tables of Savemoney.es, with the different models of Samsung Galaxy Watch that are on sale at Amazon, so you can locate the country where the lowest price: [Savemoney asin = "B07GRJPJDY , B07GRLTDK2, B07GRMC8X4, B07GRJPQ9X, B07GRLTDK1, B07GRJK2PD "]