You're thinking of buying a new photo camera??? Then take a look at the new Olympus camera that we are going to show you in today's post. This is the new model of Olympus E-PL9, not only is it a great photo camera but also its design makes it a real pass. Modern but classic is what characterizes the design of this camera.
This Olympus EVIL camera is intended for those who are not professions but like photography, as for those experienced photographers looking for a manageable photo camera without losing quality.
Olympus allows you to easily and quickly access the different menus. In them you will find a lot of functions, it takes pictures in areas of scarce illumination, multiple exposure m, HDR, hairpin,……
Olympus E-PL9 has Wifi so you can upload your photos to your social networks, and share them at any time.
It has a very curious, practical option, which is Share Order. This function will allow you to import photos automatically even if you have your camera turned off.
Olympus e-PL9 carries the same image processor of the E-M1Mark II camera, so you have to ensure high quality images, and with great clarity, even in low lighting conditions.
Your photos will be more special than ever because you have different filters that you can select by just giving a touch on the screen.
If you think you will not have professional photos with this camera you are very wrong, Olympus E-PL9 allows you to incorporate different objectives. Thanks to them you will get very different results and, as we said before, very professional.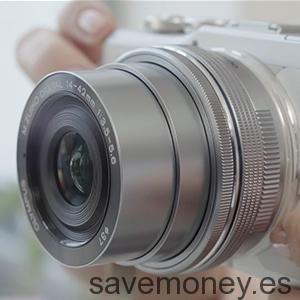 And another point of this camera is the padded bucket cover that it carries. It is not only practical but also has a very original design. The size of this case is perfect for storing your camera, a target, and your smartphone. In addition, it carries a strap-collar that will combine with all your looks, and to go it is more comfortable to carry your camera.
We can only show you the different models that are available at Amazon with the tables of Savemoney.es, so you could locate the country where the lowest price: