The new Kindle Paperwhite is now available in pre-sales!!!! It will be next November 7th when it goes on sale. In the meantime we will tell you the novelties of this new Amazon Kindle.

The highlight of the new Kindle Paperwhite is its capacity increase. Now it has twice as much its predecessor, the smaller model has 8GB capacity, and the largest 32 GB. Moreover, another important novelty is that the new Kindle Paperwhite is waterproof!!! You can use it quietly on the beach, in the pool, in the bathtub,…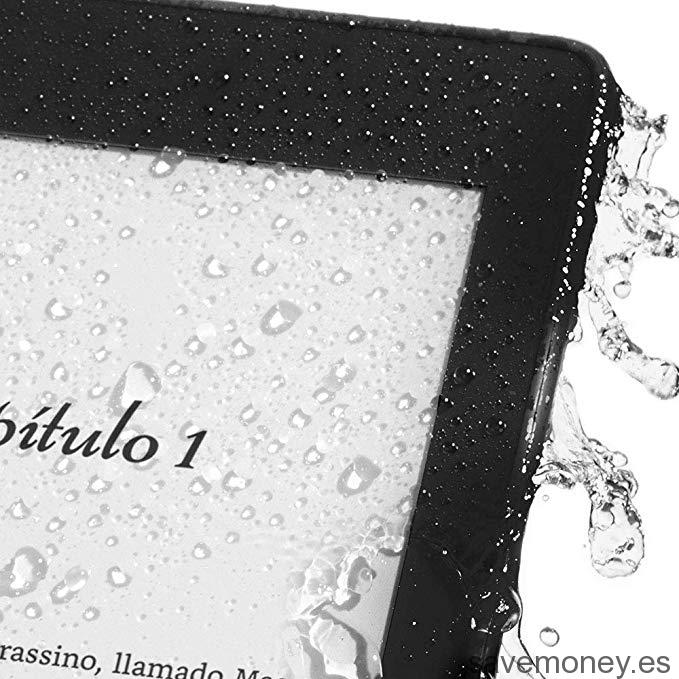 Its degree of resistance to water is IPX8, which means that it can undergo an immersion in water, either sweet or salty, in a depth of up to 2 meters for 1 hour. So, you can be totally calm because your new Kindle Paperwhite, can suffer any accident without suffering any damage. These would be the two most outstanding features but it must also be said that the new Kindle Paperwhite is thinner and lighter. On your screen you will not detect a single reflection while reading. And with a single load you can be reading books on your new Kindle Paperwhite for weeks.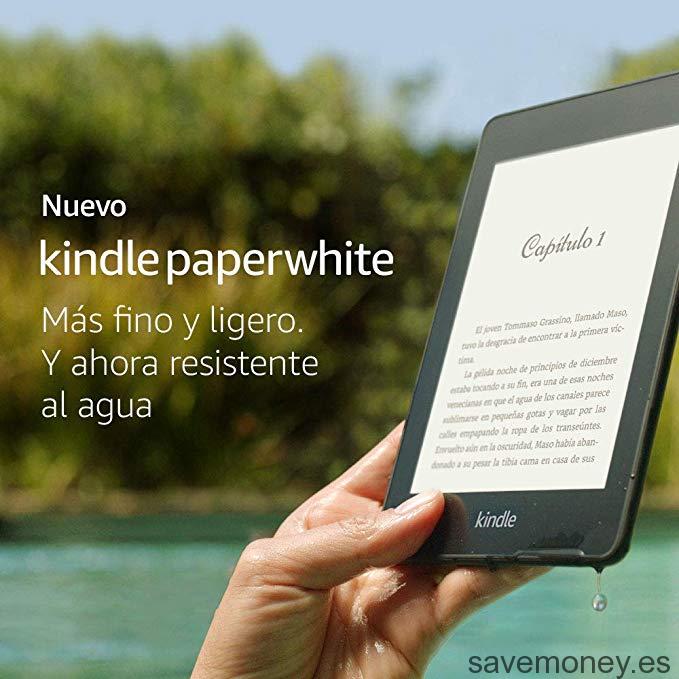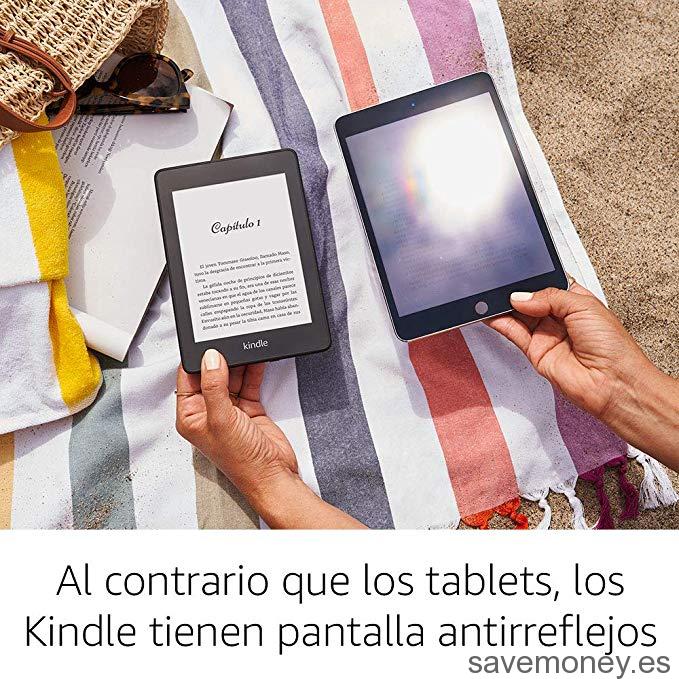 It must also be said that it will be available in two versions:
New Kindle Paperwhite with WIFI

: If you already have a wireless router at home with a good speed, this is the perfect choice.

New Kindle Paperwhite WIFI + 4g LTE Free: Th

is model uses the same wireless signal as a mobile phone. The cost of 4g LTE connectivity is assumed by Amazon, so you will have no monthly fees or permanence. Yes, important, if you do other services such as shipments, downloads, or other functions of this type, if you have additional costs.
Note: To be clear about this type of charge, we advise you to consult the chapter "connectivity and availability of Amazon terms of use". Now, the only thing left to tell you that you could make the purchase of your new Kindle Paperwhite is that, as we said before, is available in pre-sales so you can make your reservation without any additional cost. And you're only going to pay when you Kindle Paperwhite on the way home. In addition, the new Kindle Paperwhite has the option to receive it on the day of the launch. So, if next November 7th you want to be the first to have your new Kindle Paperwhite, just select the "Send 1 day" option. This type of shipping is free for those who are from Amazon Prime. If you're not even from Amazon Prime we encourage you to subscribe to the 30-day free trial promotion that Amazon has available. During that time you will enjoy all the advantages of being Prime.
If, for whatever reason, you do not want or you can not be Prime, but want to receive the new Kindle Paperwhite the day of the launch, please note that this type of shipment has an additional cost of €3.99 for non-Amazon prime. That said, then we show you the Savemoney.es's tables with the different models available from the new Kindle Paperwhite: [Savemoney asin = "B07747FR44, B07741S7Y8"] [Savemoney asin = "B0774JQ258, B07741S7XP"] [Savemoney ASIN = " B075QRWPPJ "]