We already have New Kindle Oasis in sight!!!! It will be on July 24, 2019 when it will go on sale. Although, you know you can make his purchase to have him the same day as the launch at home.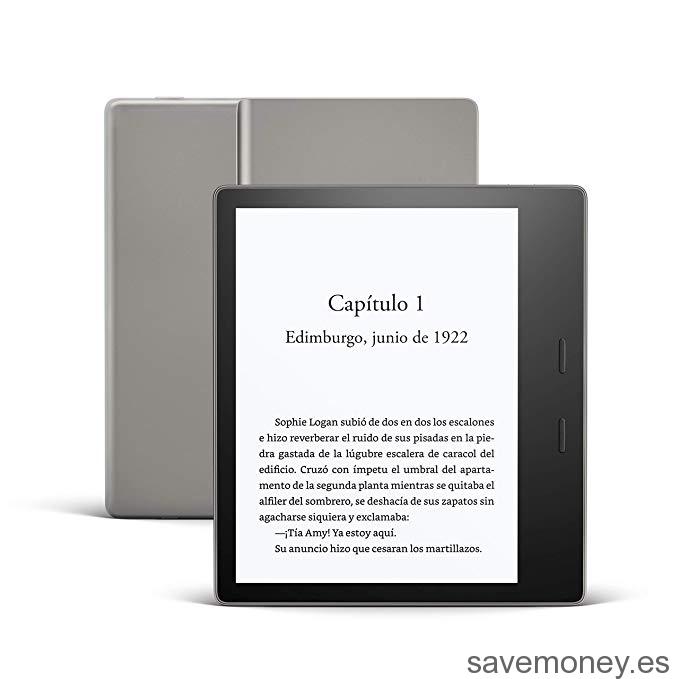 In case you've never purchased Pre-Order on Amazon before, we'll tell you that you can do so without any additional cost as a reservation. And besides, Amazon won't charge you anything until your New Kindle Oasis is on your way home.

If you want to receive it on launch day, if you're from Amazon Prime, just indicate it in The Shipping 1 Day option, at no extra cost. If, on the other hand, you are not yet from Amazon Prime, you can access this type of delivery for as little as 3.99 euros/shipping.

And since we're talking about Amazon Prime, why don't you try it for free for a 30-day trial?? If, if you've never been Amazon Prime, or were long ago, you have this option to be Amazon Prime for free.

Going back to the topic of the post, which is this new Kindle Oasis, tell you that it comes with improvements that will make your readings more comfortable.

So, as a summary, we'll tell you that it now has adjustable warm light, a larger, water-resistant display, you have two capabilities to choose from, 8GB, or 32GB, and two colors, Graphite, or Golden.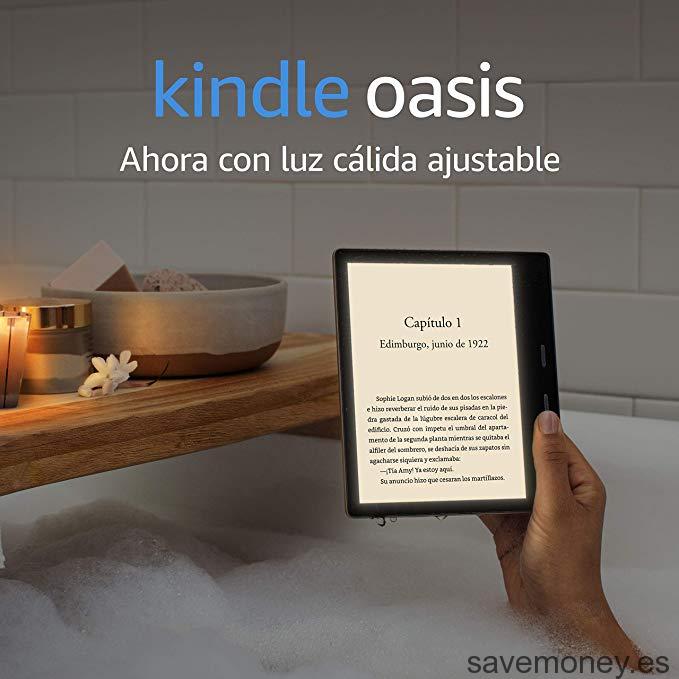 If the screens of the Kindle, the so-called Paperwhite screen, is one of the things that differentiates this great eBook from other brands, now you will notice much more difference.

The screen of the New Kindle Oasis is 7 inches, the largest yet of the rest of Kindle.

It features 300 dpi resolution, edgeless front design, and adjustable warm light that will allow you to change the screen tone from white to amber. In addition, you can program when you want the light to change to make the change automatically.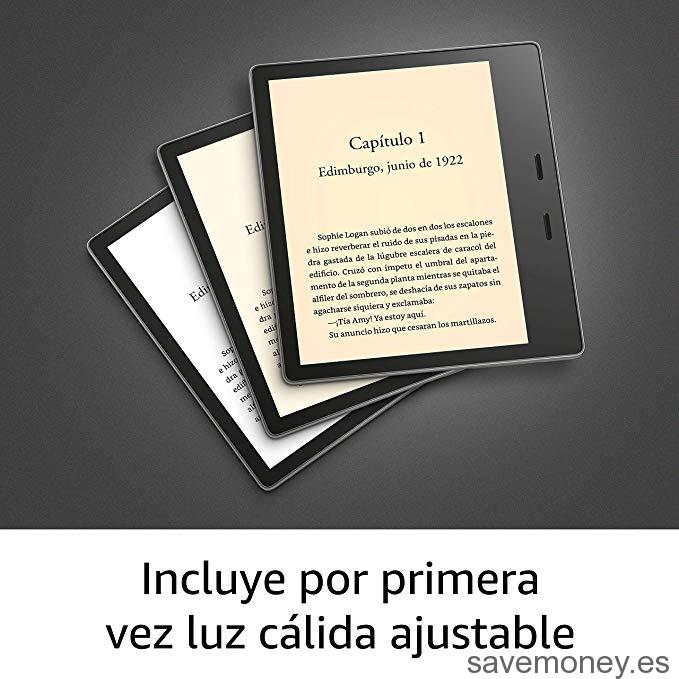 Similarly, the New Kindle Oasis features an adjustable front light. Automatically adapt the screen brightness to the outside light where you're reading from.
You can take your New Kindle Oasis to the pool, or while you take a bath, because thanks to its water resistance nothing will happen if it drops a few drops of water, or even if it drops into the water accidentally.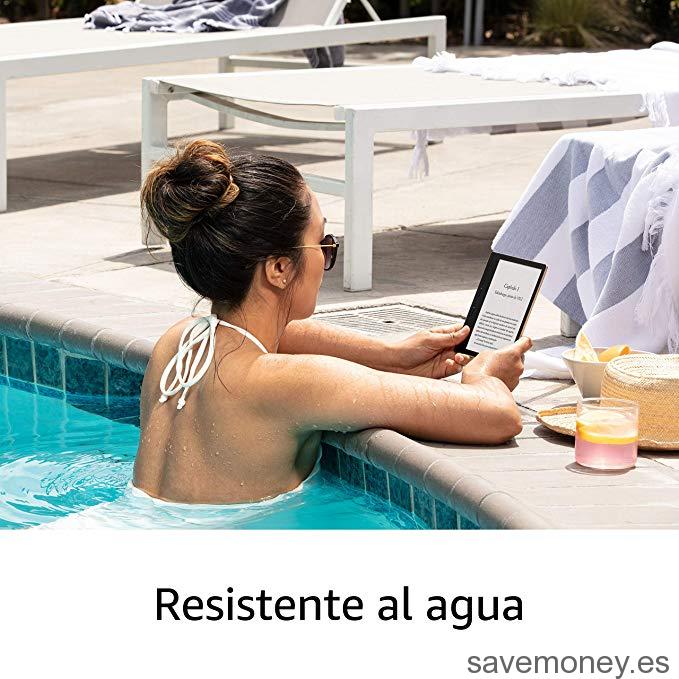 Its IPX8 certification supports a freshwater dive to a depth of 2 meters for 60 minutes. Keep in mind that this water resistance is if you immerse yourself in fresh water, if you drop another type of liquid, you no longer have this warranty.

Like all Amazon Kindles, and it couldn't be any other way, the New Kindle Oasis is thin, lightweight, and ergonomic with page-pass buttons, so you can use it with one hand.

The new Kindle Oasis, incorporates the latest E-Ink technology to make your reading almost identical to that of a printed paper.

You can select the size, and font thickness of the book you're reading. And you can use Kindle-exclusive fonts that make it easier for you to read.

For those new to the Kindle world, know that you have instant access to millions of book titles.

Don't wait any longer and buy the New Kindle Oasis in Pre-Order now, with this eBook you will notice a lot of the quality of reading in digital format.