We already have on sale the new smart device from Amazon. Now you can buy the new Echo Show 5!!!!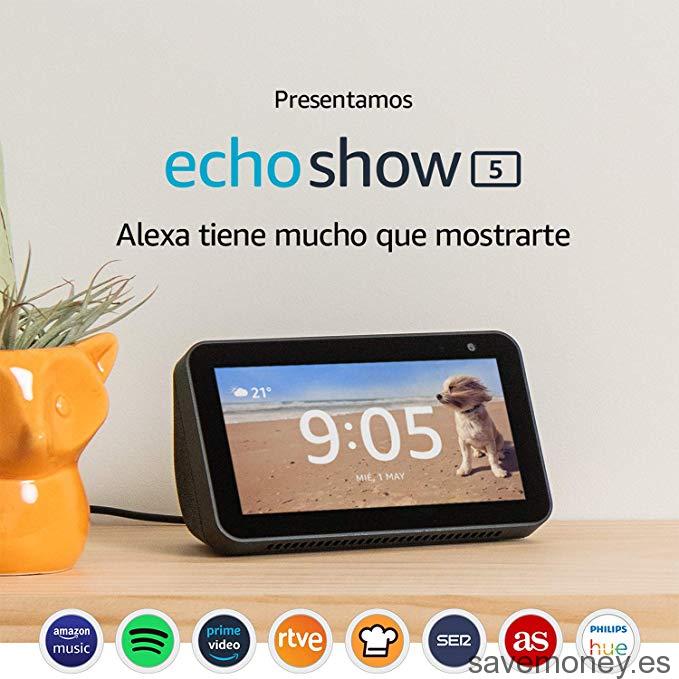 !! The new Echo Show 5 comes with a 5.5-inch compact smart screen that allows you to do a multitude of tasks. In addition, with its surround sound you will enjoy the maximum when listening to your favorite songs. Aesthetically Echo Show 5 is compact, and comes in two colors, black or white. Choose the color that you like, or that fits with the decoration of your house, will be perfect choose the place you choose.
ECHO SHOW 5 BLACK: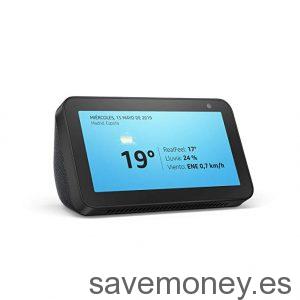 ECHO SHOW 5 WHITE: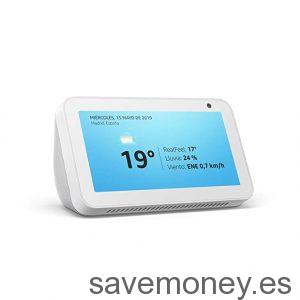 Organize your day to day, be connected with your family and friends, cooking with the recipes that will show you on your screen step by step, check the weather, see your email, know the status of traffic, listen to music ,……., are so many functions that allows you the new Echo Show 5, never finish this post.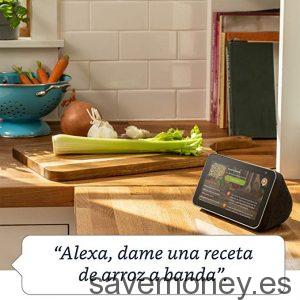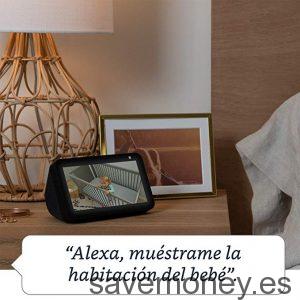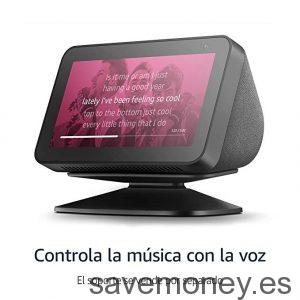 Of course, you know that with this Echo Show 5 device You can make video calls, and send messages.
Make YOUR DIGITAL home!!!!! Another useful feature of Echo Show 5 is the ability to link it to other compatible digital devices. If you have thermostats at home, you can link them to Echo Show 5 to ask Alexa to regulate them to the temperature you indicate. You can link the lights to control them with Echo Show 5. If you have surveillance systems, you can ask Alexa to show you the video of the security cameras on the Echo Show 5 screen.
The Echo Show 5 screen can be customized as you want. You can choose from the gallery the image that you like, or you can use your favorite photos as the background of the home screen. You can also use it as an alarm clock!!!!!! You can wake up in a traditional way, or espabilarte to the first one using the light alarm that takes the new Echo Show 5.
On the subject of privacy and security, Echo Show 5 is prepared so you do not have any problem. Turn off the microphone, and the camera, as easily as you press a button. In addition, the built-in Echo Show 5 cover allows you to easily cover the camera.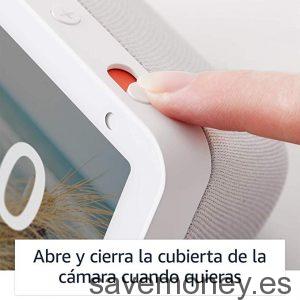 If you know the world Echo, you know that there are what are called skills, which are like applications that allows you to maximize the functions of Echo Show 5.
And if we tell you that you can do the shopping with Echo Show 5, as you stay???? If so, tell Alexa to add to the Amazon basket the products you buy regularly, and check when you want the status of the orders you have made.
Do not think that Echo Show 5 is difficult to configure, because it is as simple as follow the following steps:
Mola the Echo Show 5, True???? Then choose the one you like, and start to give it a cane. If you want you can buy your Echo Show 5 with one of these packs: ECHO SHOW 5 WITH AMAZON SMART PLUG: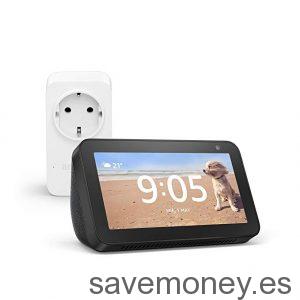 ECHO SHOW 5 WITH RING VIDEO DOORBELL 2: