It is true that it can be a little excessive to start thinking about going back to school, but the reality is that time flies by, and it is better to have everything prepared, and so we avoid the dreaded "Back to the Cole".
To help you with this task Amazon wants to help you with the "Back to the Cole Store".

In this amazon special store you will find everything you need to prepare the return to school of your children. No matter how old you are and the material you need, you'll find everything in the Amazon Cole Back Shop.
Textbooks, backpacks, pens, notebooks, uniforms,….., Separated into the categories you see in the following image, it will be very easy to do the search for what you need.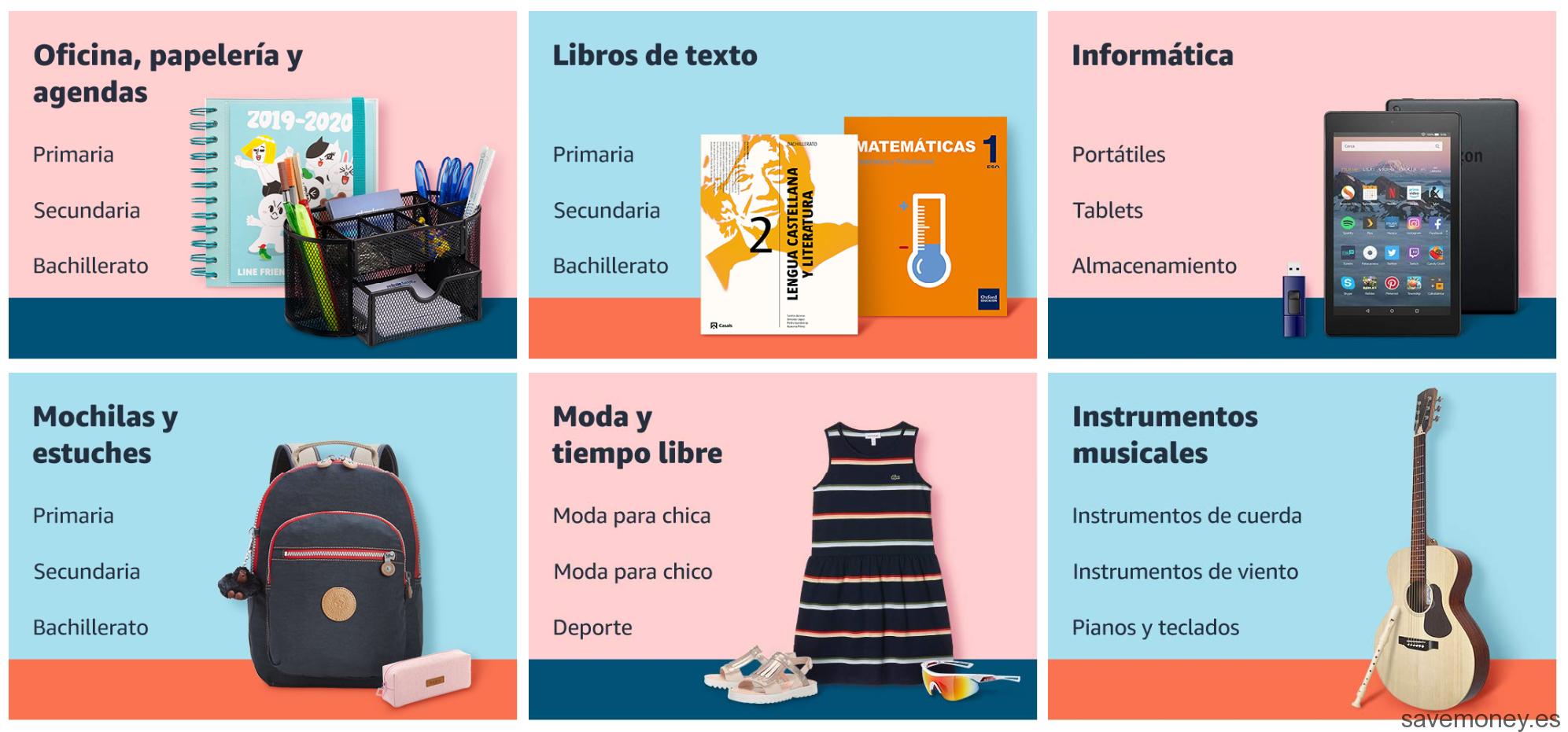 You also have an exclusive section for School Uniforms.
In addition, in "TextBooks by School" you will find in a very comfortable way the books that are being asked at your child's school.
In 4 simple steps you will have made the purchase of the textbooks of this course 2019-2020: