Today we want to show you the Sony WF-1000X wireless headphones. Why did we choose these headphones? Well, simply because of something as important as the noise cancellation technology they carry, their function noise Cancelling.
What makes this function noise Cancelling is an intelligent listening, in such a way that, automatically they are regulated so that you only listen to the music that you choose, and not the noise of the environment in which you are.
Another feature that we liked Sony WF-1000X is the duration of your battery. Up to 9 hours in a row you can be listening to music thanks to its loaded cover. And if you do not have time to make a full charge with only 15 minutes of charge you will have an hour and a quarter to listen to music.
Above being a transport and cargo bag, you just have to put them in the bag, and at the same time you can take them wherever you want, while they are charging.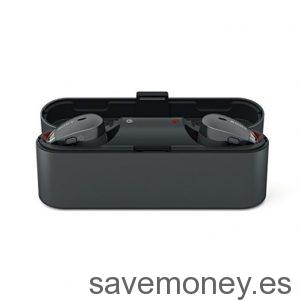 Even so, Sony WF-1000X, so that you don't waste any unnecessary battery, has an automatic on and off system that will make you save energy when you don't use them.
Sony WF-1000X Design We also liked it very much. They are very discreet to wear because they are not very gadgets, and they are very comfortable to hold them for a long time often. They have an ergonomic ear hitch that makes the earphones not moving while wearing them.
Another puntazo of Sony WF-1000X is that you can raise or lower the volume of the music with just one touch.
You can download the Sony I headphones application, available for both Android and IOS, with which you can customize the settings of your headphones. You will be able to activate the sound control to adapt to the environment in which you are, control the ambient sound settings, and adjust the sound levels with the equalizer.
AHHH!!!! And also keep in mind that with Sony WF-1000X you will have hands free. You just have to touch and talk, simpler impossible.
Well, to finish we leave the tables Savemoney.es to choose between the two colors in which you can buy your wireless headphones Sony WF-1000X, and find the country where the lowest price: