Of all the things a baby needs, if there's a really useful one, those are the hammocks. There are a wide variety of models of different brands but today we want to talk about the hammock Swoon Up Babymoov.
What's so different about this hammock? It is adjustable in height, in particular, has two positions. A high position, at 75 cm height, that will allow you to be aware of the baby without having to be crouch. and a low position, at 55 cm, for those moments when you are interested in the baby being closer to the ground.
In addition, Babymoov's Swoon Up Hammock has the advantage of being foldable, making it easier to store.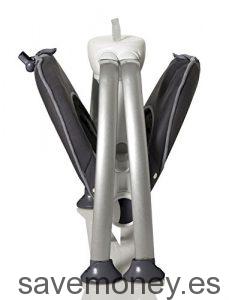 As for the comfort of this hammock for the baby it is one of the best. The backrest, and the seat are adjustable independently, so the backrest allows you to position it in three positions, and the seat in two. All this with only one hand, easier impossible. In addition, the seat has a 360-degree turn for even greater comfort for you.
The safety of the hammock Swoon Up Babymoov is very good, wear a 5-point harness so that your baby does not suffer any mishap.
With the natural rolling of Swoon Up, and with your cotton cushion your baby will be with maximum comfort.
And to entertain you have a game arch that can be placed in three different positions, and you can even remove it.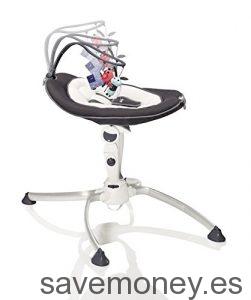 What's different about this hammock Swoon Up from Babymoov? Well here we leave the tables Savemoney.es with the two models that are available, so you can locate, and buy your hammock Swoon Up Babymoov, in the country where Amazon has its lowest price: