For fans of new technology, and above all, those who follow the latest mobile launches, you will know that the Galaxy Note 9 is now on sale.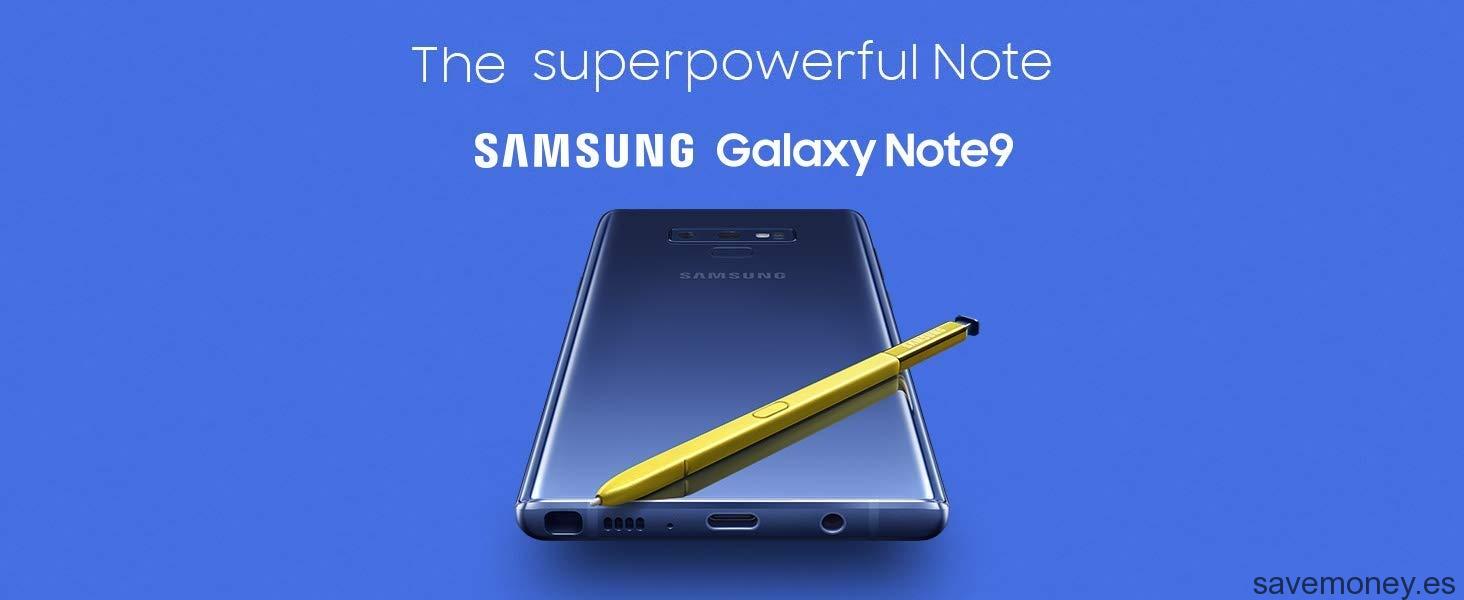 We are not going to bore you by telling the features of the new Samsung Galaxy Note 9, but if we want to tell you the most remarkable of this mobile. The three strengths of the new Galaxy Note 9 are:
More storage capacity: F

ro

m interna

l memory 128GB,

expandab

le via removable MicroSD card

to 512GB

.

More batter

y: With just one load, it will keep pace with your day to day until the end. It also has a wireless charger, which makes you only have to place your mobile on the base to start charging.

New Stylus S pen with Bluetooth

that will allow you to control the camera of your mobile, handle applications,…., and many more functions, with just one click. Draw, take notes, send messages,….., all th

e functions that allows you to make S pen will discover them by simply pressing the S Pen button.
You see, the new Samsung Galaxy Note 9, is ready to make your life much easier. And in Savemoney.es we are looking for the best deals, and tell you all the promotions we find at Amazon to make you save as much money as we can. So today, what we have come to tell you that, if you make the purchase of your Galaxy Note 9 on Amazon before September 30, 2018, and deliver your old phone, you can get €100 additional to the value of your old mobile. To get the advantages of selling your old mobile at the best price, you will have to follow the following steps:
Make the

purchase of the Galaxy Note 9 at Amazon.

Enter htt

ps://samsungonlineesp.brightstar.com an

d enter the orde

r number of the Galaxy Note 9, and

the IM

EI number of your old mobile, and

there you will get th

e valuation of your old terminal,

and th

e additional amount you give for the delivery of your old mobil

e. This additional amount, depending on the mobile you deli

ver, can be up to €100.
Once you do these two things, you will only have to wait to receive an email with the instructions on shipping, and payment terms. It is important to note that this promotion is only available for those who purchase the new Samsung Galaxy Note 9 at Amazon by September 30, 2018. If you make the purchase in another store, or outside this period, you will not be able to access this promotion. If you are clear do not hesitate, and go to buy your new Samsung Galaxy Note 9: