If you see big brother 18 you've seen that parties have some instant cameras, because they are the Fujifilm Instax Mini 9, and is what we are going to talk about in the post today.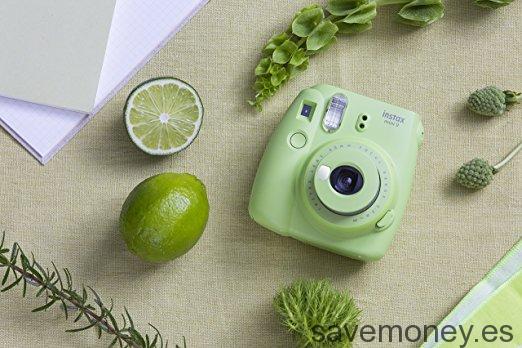 Instant cameras are regaining strength, and into the digital age in which we live, the snapshots have resurfaced! It is that, to take the House of party, and have instant, and in your hand, a funny photo, is priceless.
As for the Fujifilm Instax Mini 9, great property, and novelty, is carrying a mirror so you can get your best selfies. This mirror will allow you to make accurate, and with a great frame selfies. Instant cameras are no longer just for photos to others, now with Instax Mini 9 also you can take your best selfies.
It also brings another innovation which is that it includes a macro lens, which means that you can take photos at range. But otherwise keeps the features of the Instax Mini 8, although most improved, because the Instax Mini 8 presented approach to problems that have been resolved in the Instax Mini 9.
Among these features is the ability to automatically adapt to the conditions of external light you have. Allows that you fits the four options, interior light, cloudy, sunny and bright. In addition, you have the option 'High-Key' that makes you more luminous photographs.
What makes very special Mini Instax cameras, is its compact size, in addition to its design. Not to be a cumbersome camera, does not give laziness take it wherever you go. In addition simple operation, which only requires a battery and films in order to make your photos makes it perfect.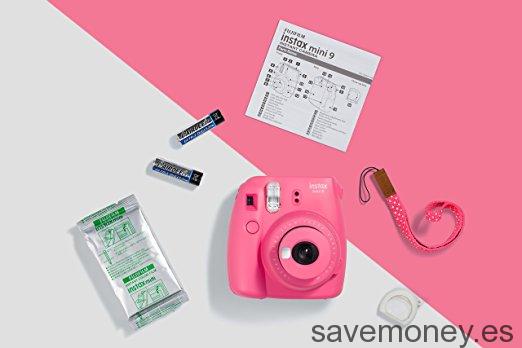 The Fujifilm Instax Mini 9 comes in five colors, and with different Packs, so, with the comparative tables of Savemoney.es we are going to show all available options, choose the model that you like, and the country in which Amazon has your best offer , and enjoy your photos on paper with Fujifilm Instax Mini 9: