The other day in the post "Foreo: Facial Cleansing Brushes" we were talking about the great success that the products of this brand were having, and the different models of facial brushes. Well today we want to focus on Foreo Luna 3, the latest model of facial brush that has gone on sale.


Luna 3 is a facial cleansing brush with intelligent system. You'll only need 1 minute to keep your face clean and soft. It removes dirt, grease, dead cells, and firms the skin.

There are 3 models of Luna Foreo 3 to be able to adapt to all skin types: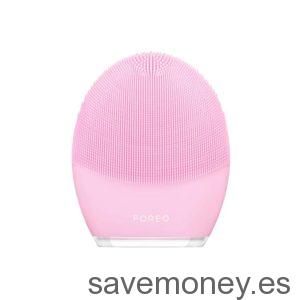 The brush features extra soft filaments with T-Sonic technology that emits 8,000 pulsations that will give you a deep and relaxing cleansing so that the skin does not lose its natural elasticity. You have 16 T-Sonic beat intensities so that you adjust it to the area of the face where you are using it.
This Foreo Luna 3 brush comes with a larger cleaning zone, and longer filaments, and softer than its predecessor Luna 2.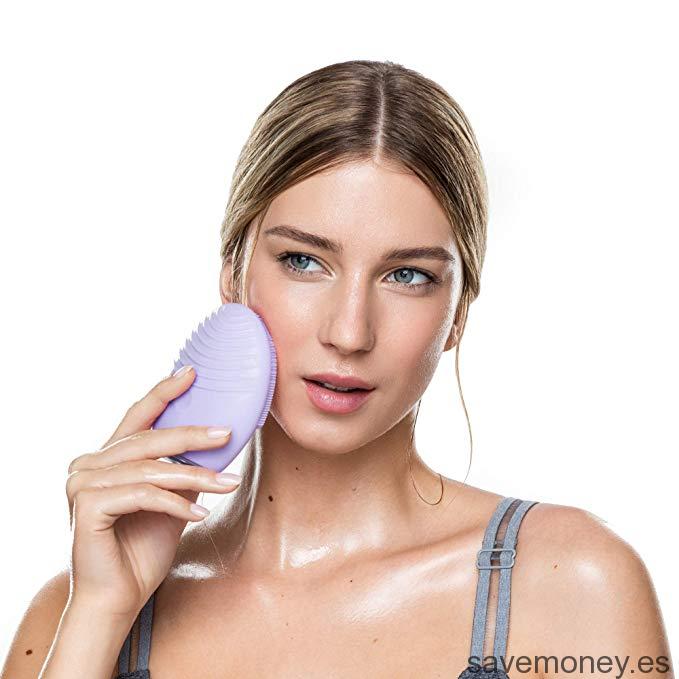 If you use it in the cleansing of the skin of the face in the morning, and at night, you will notice the results in a very short time.
One of the coolest new features of Luna 3 from Foreo is that it syncs to the Foreo For You App that will allow you to unlock a variety of firming massages, as well as control the intensity of T-Sonic beats.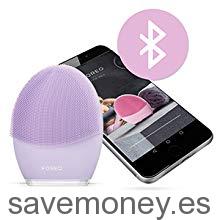 To use the Forum For You App, just follow these steps:
1.- Download the Foreo App.
2.- Press the universal power button for Moon 3.
3.- Connect Luna 3 to the App via Bluetooth.
4.- Now just follow the instructions to select your cleaning preferences and, your firming massage.

Having more rejuvenated skin is made possible with Luna 3 foreo thanks to the anti-aging system optimized with concentric waves that slide easily down the face, neck, and décolletage. In addition, low-frequency pulses help drain which reduces swelling, and decreases signs of ageing.
If you have sensitive skin, don't worry, it's normal that you don't have any problems using it. On the one hand, you can control the intensity of the pulsations to adapt it to your skin. In addition, Luna 3 is made with hypoallergenic silicone, has no BPA, is soft, ultra hygienic, and non-porous to eliminate bacterial buildup.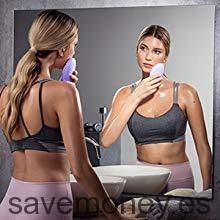 Foreo's Luna 3 can always be taken with you. It's 100% waterproof, you don't need to change the brush heads, and its durable charge will allow you to take it with you wherever you go.
To give you an idea of what its battery lasts thinks that with a full charge you can use your Luna 3 Foreo up to 650 times.
See if it will be good for Foreo to offer a 2-year warranty, plus 10 years of quality assurance against defects in workmanship or defective materials.
When purchasing Luna 3 from Foreo you will find in the box, in addition to the facial brush, a USB cable, a starter guide, and the user manual, a sample of the Foreo Serum of 2 ml., and a travel bag.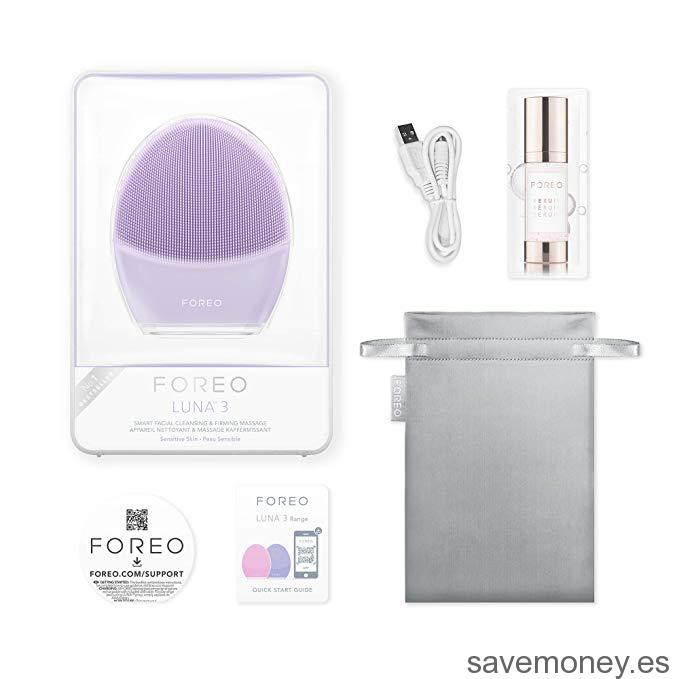 And finally, we only have to explain to you how simple it is to use Luna 3 de Foreo:
1.- Connect your Moon 3 to the Foreo App.
2.– Wet the face, apply the facial cleanser, and press the center button twice to start.
3.– Slide the brush filaments in circular motions all over the face until the Luna 3 timer turns off.
4.- Lighten the Luna 3 brush, carefully dry the skin, and already apply your usual cream.
You see how easy, because it is easier to buy your Foreo Moon 3, and start the cleaning process. Looks radiant skin in a few days.