Today we want to talk about Foreo facial cleansing brushes. They have become popular thanks to the large crowd of influencers, and celebrities who use them, and that is, the great results of these brushes deserve no less.
This brand has become so famous that Foreo is known as "the Apple of facial care".
Foreo facial brushes remove dirt, and excess grease, in a delicate and gentle way.
Foreo has different models facial cleansing brushes. And, here at Savemoney.es we will summarize the most important characteristics of each of them, so that you can choose the model Foreo most suitable for your skin.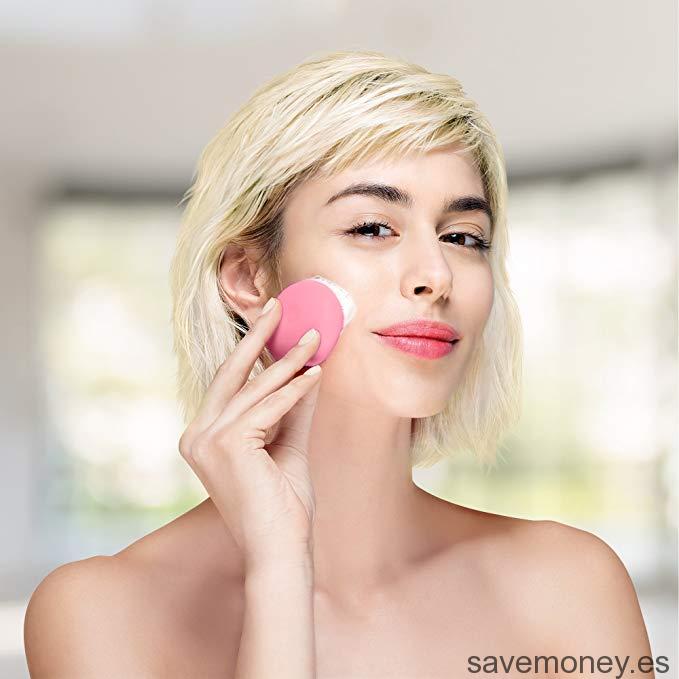 As there are many devices that you already have for sale Foreo, and we do not want to saturate you with information, today we will focus only on THE FOREO LUNA.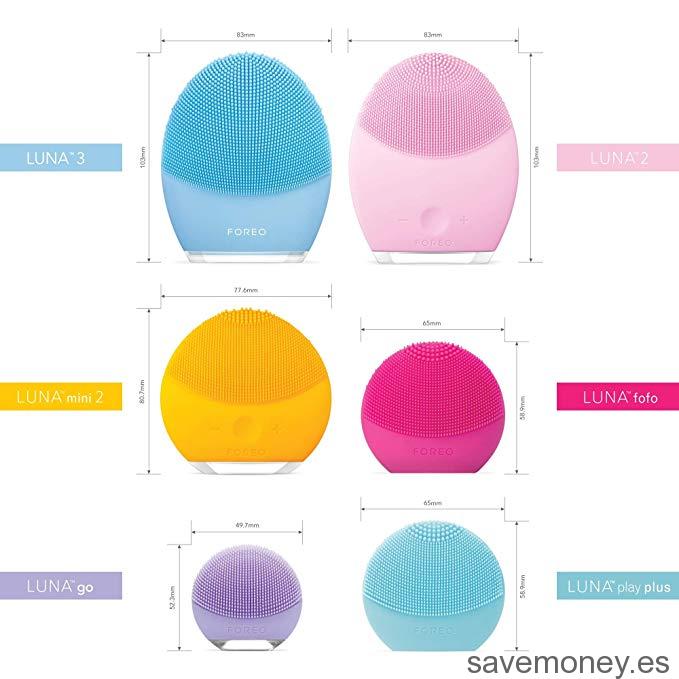 We'll start by talking about LUNA PLAY. In just one minute of cleansing and massage of Luna Play de Foreo you will have clean, radiant, and healthy skin.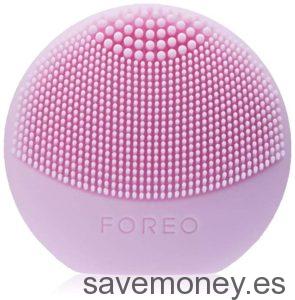 It has a silicone body that contains filaments that are the ones that channel the T-Sonic pulsations. This translated into Spanish is that it removes dead skin cells, and fat, as well as reducing the visibility of pores.
Luna Play has 2 different areas of filaments to suit the different areas of the skin of the face of all women.
Luna Play's finestly cleans sensitive or normal areas. They are suitable for treating the most delicate areas of the face such as cheeks.
On the other hand, it has thicker filaments that are located on top. This part is perfect for the most resistant areas, and for certain parts of the face with more fats, as is the "T" zone.
One of the fundamental differences of Luna Play, compared to other models is that it is not rechargeable. It lasts 100 uses.
If you want to be able to use your Luna Play longer, then you will have to buy the LUNA PLAY PLUS model, which has replaceable batteries.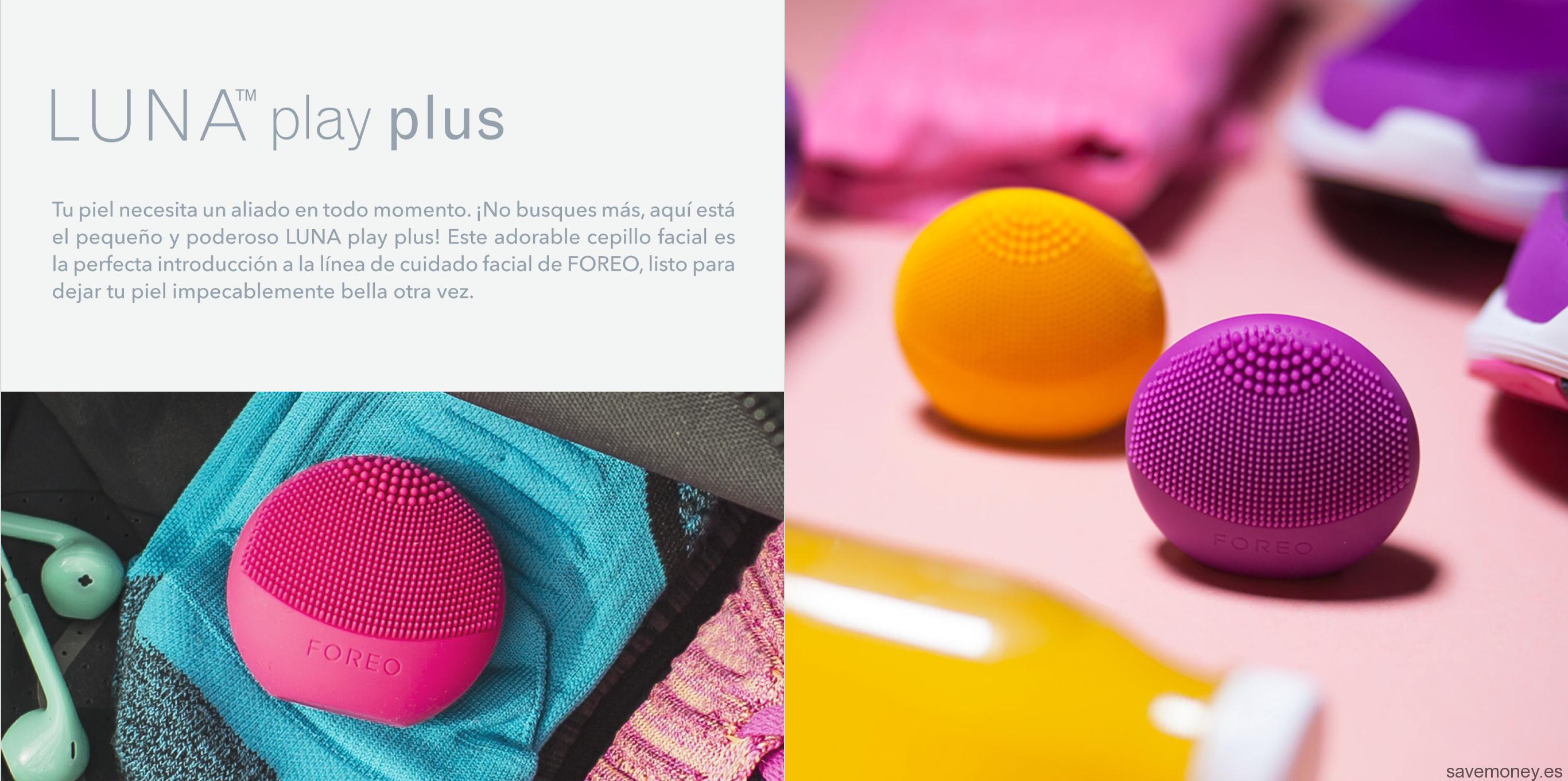 Luna Play you can take it with you wherever you go, it won't take up any space. To give you a better idea, its size is about a demaquiling cotton pad.
Another model is foreo's LUNA MINI. Similar to Luna Play, Luna Mini will clean your face in just a minute.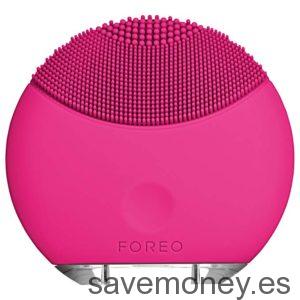 The big difference for Luna Mini is that it doesn't need a head replacement, and it's fully submersible so you can use it while bathing or showering.
Luna Mini has 2 speeds, is super light, and manageable, and most importantly, it is rechargeable. Charge it once, and use it more than 350 times!!!!!
The Luna Mini Foreo is so resilient that it has a 2-year warranty, plus 10 years of quality assurance.
As about 6 years ago the Foreo cleaning devices went on sale, it has given time for Luna Mini to have an improved older brother. It's called LUNA MINI 2.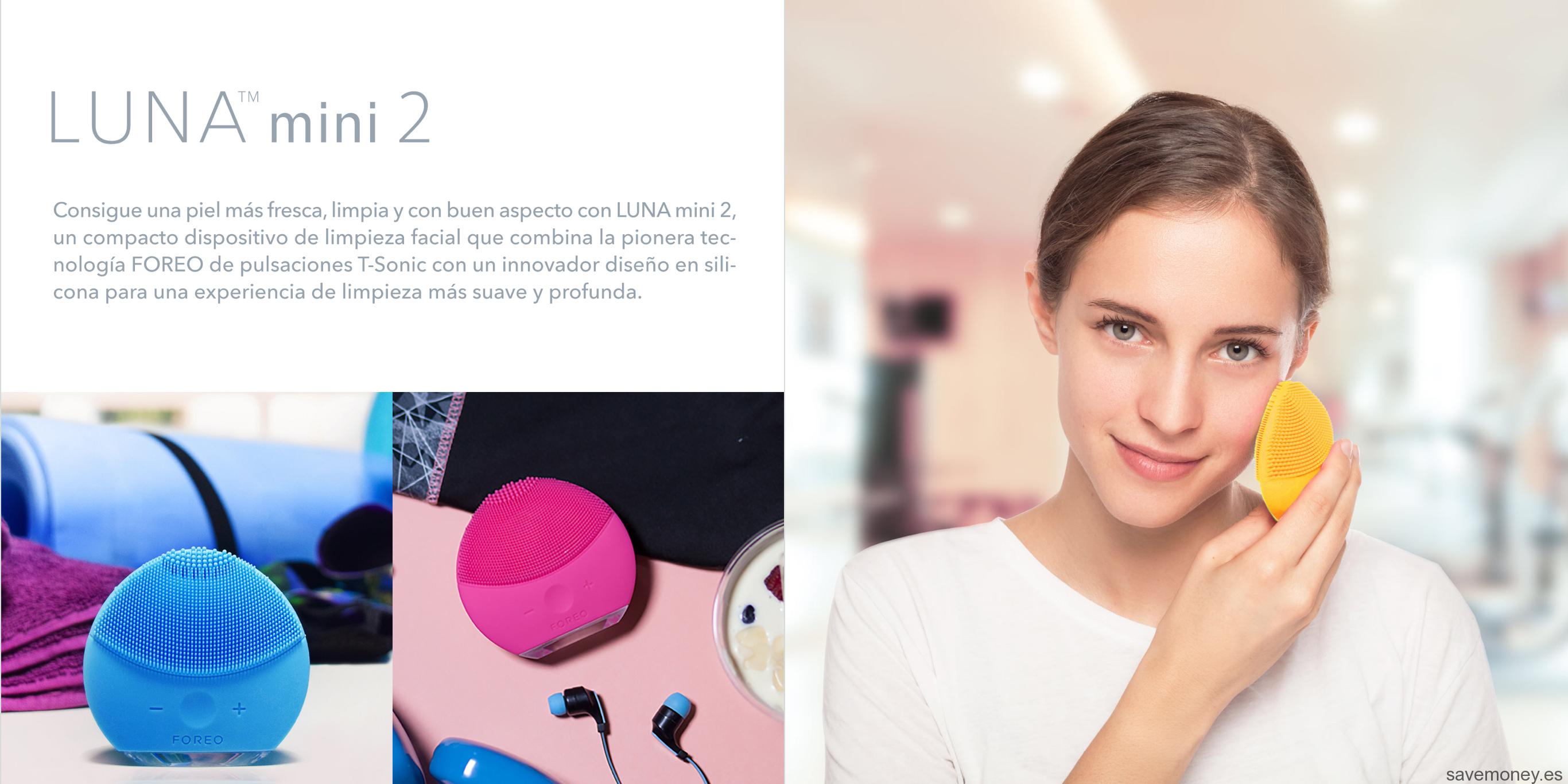 Now let's look at the FOReo LUNA model.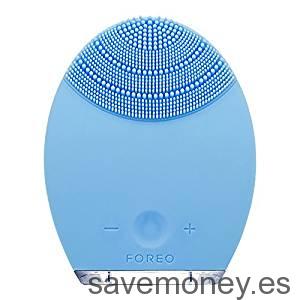 Luna is the only silicone facial cleansing brush that has an anti-ageing mode to add firmness to those areas of the skin where wrinkles and fine lines appear more easily.
If we used to compare Foreo's facial brushes to Apple, now we do it again. Foreo is updating the performance of its brushes, and you already have the LUNA 2 model on sale, and LUNA 3.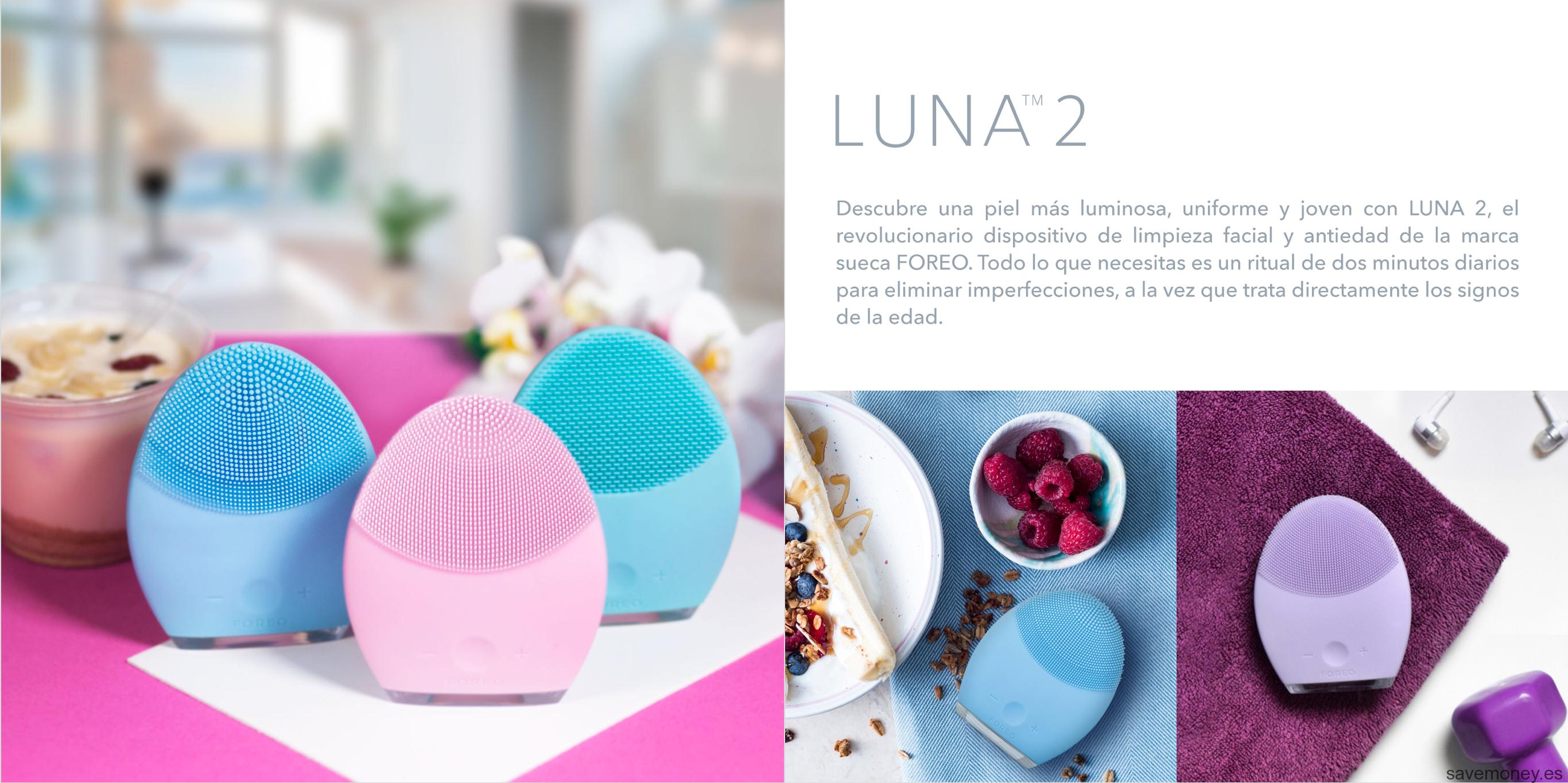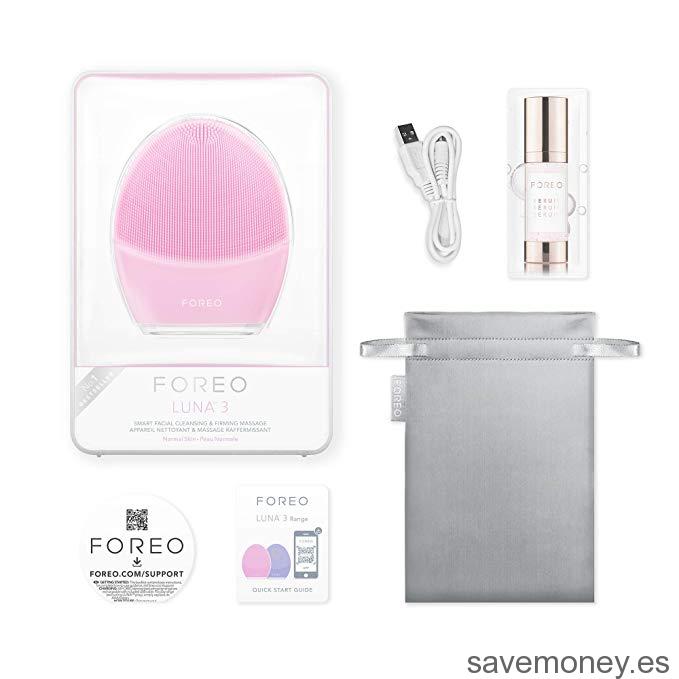 Each of these models are incorporating improvements over their predecessors. The number of T-Sonic pulsations, longer filaments, smoother, more intensities, and more duration of uses, are the main improvements that you will find in the upper models of Luna.
The LUNA GO model will come in great for taking you on a trip. Like the Luna Mini, its size equal to that of a de-makeup cotton pad, make it very manageable. You won't mind taking him with you on a trip because he doesn't take up any space.
The main difference between Luna Go from the Mini Moon is that Luna Go has the Anti-Ageing Mode we told you about before.
Within each foreo brush model you can choose the right one for your skin type. Choose The Foreo for sensitive skin, normal skin, mixed skin or ultra-sensitive skin. Each model is differentiated by colors.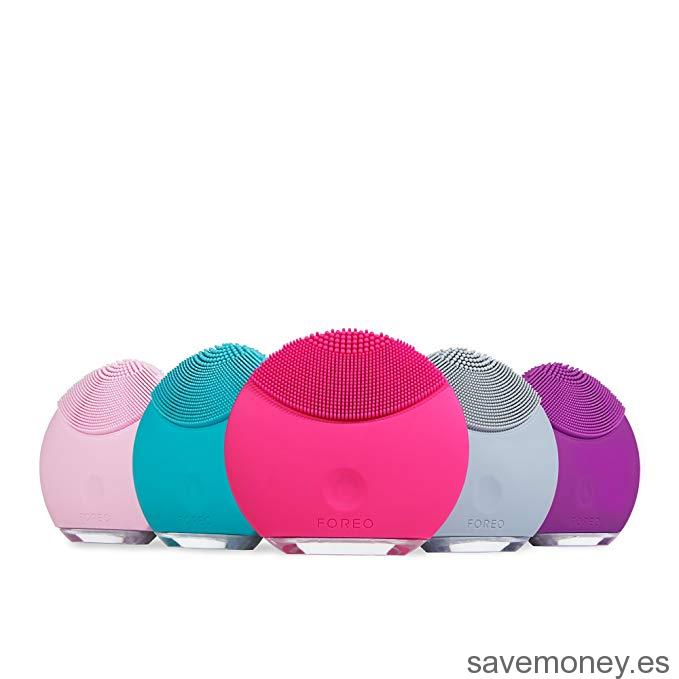 As we always tell you, if brushes have so many sales, and everyone talks wonders about Foreo devices, it can't be that everyone is wrong, so, don't think about it, and buy your Foreo facial brush now, and let's have the next one in review.