A portable coffee machine to be able to drink freshly brewed coffee wherever you want????? Yes, there are, and at least for us it has been a discovery.
This type of coffee makers are perfect for excursions, they do not occupy hardly space, and you will be able to enjoy a freshly made coffee where you are.
The only thing you have to keep in mind with this type of portable coffee makers is that they need hot water, so you will need to carry a small thermos with hot water, or have a controlled place to heat the water to put it in the portable coffeemaker.
In particular, within the variety of portable coffee makers, the Litchi has been the one we liked the most.
Its operation is very simple, you put the hot water in the tank, the coffee ground in the filter with the help of the measuring spoon that is included, and you just have to pump to have a rich fresh coffee, and a rich cream.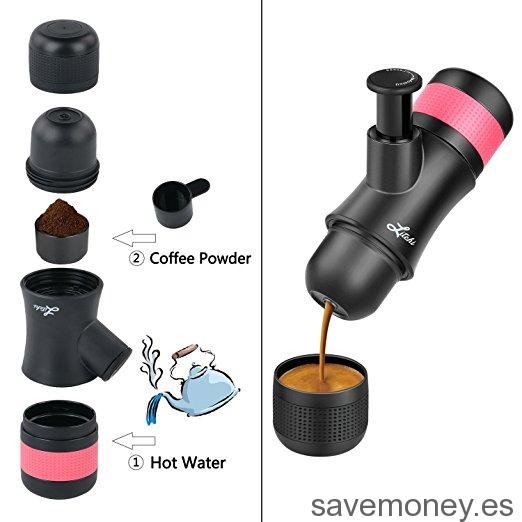 Easy, fast, and simple, if you like coffee, is one of the best options we have seen for trips, excursions, or any place where you are going to be and do not have light to make a coffee in a traditional coffee.
See more models of portable coffee makers.