We have news from the BabyPelones, and is there a new famous that has joined the cause and has designed a handkerchief one of these tender and supportive, dolls. The new Babypelon is David Bisbal! And, of course, you can buy it at Amazon.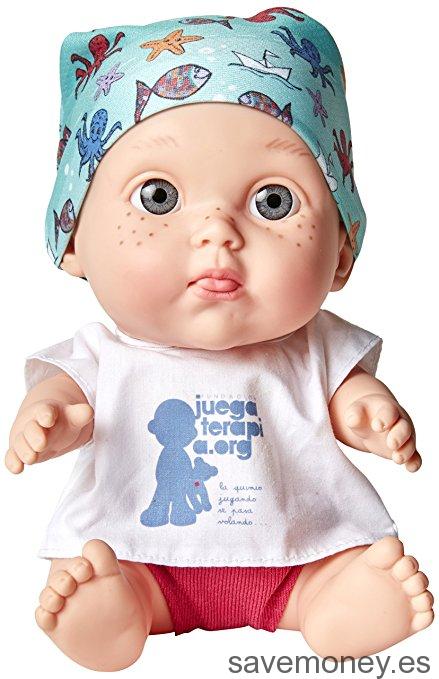 We have been a long time speaking in Savemoney.es, and telling you the story of the BabyPelones, and it is that, when we met originated, and in that turns everything you collected these solidarity dolls, we join the cause, and wanted to make our little contribution, helping to make increasingly more people who know them, and contribute by purchasing the BabyPelones.
In the post "Where buy the BABY PELONES of JUEGATERAPIA" we told the history of the BabyPelones, so you do not miss to take a look, and you will know the tender and beautiful history that is behind them.
What if we want to remember is that everything that is collected with the BabyPelones, will be earmarked for child cancer research, and to continue to build children's roofs in hospitals. All these projects are being achieved thanks to all of you, that you buy these dolls, and the Organization of Juegaterapia, that is which raises funds and organizes that projects are carried out.
As for the famous who are collaborating with the design of their scarves, they are already a total of 13. David Bisbal, that has been the last to collaborate, joins Pablo Ibáñez (black man), Alejandro Sanz, Shakira, Ricky Martin, Elsa Pataky, Vicky Martín Berrocal, Alba Carrillo, Amelia Bono, Rossy de Palma, Paula Echevarría and two kids with cancer: Maria and Jorge.
Those who already know the BabyPelones you know, sometimes, get some of them makes very complicated because shortly after going on sale are exhausted. In fact, at this time, there are some of them who are exhausted, so what we are going to do next is to show you the comparative tables of Savemoney.es with the BabyPelones that you can buy at Amazon at the moment: