Are you looking for suitcases for your summer vacation?? Have you seen the American Tourister suitcase that Cristiano Ronaldo announces? No, don't worry, we're following you today in this post of Savemoney.es

American Tourister has chosen Cristiano Ronaldo as official ambassador. The rhythm of life of this footballer who makes him continuously traveling, is the perfect person for the image of these suitcases.
Cristiano Ronaldo's suitcase is the Sounbox model. It is safe, sturdy, and lightweight.

The lightness of these American Tourister suitcases is achieved thanks to the materials they use in their manufacture. Polypropylene is what these suitcases provide lightness and resistance.
Other advantages of American Tourister Soundbox suitcases is its lock that carries a fixed padlock with 3 digits combination, and with TSA function, which makes it much safer.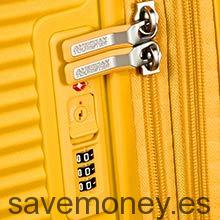 The double wheels will make it much easier to carry on any type of floor.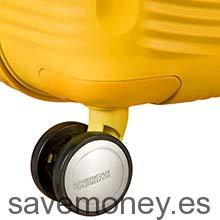 American Tourister's Sounbox has a double zipper around its perimeter that will allow you to get more capacity if you need it.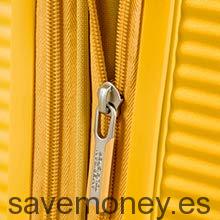 If you look inside the American Tourister Soundbox bag, you're going to be able to wear your clothes fully organized. With cross straps, side pockets, and zippered spacer, your clothes won't undergo any bad movement.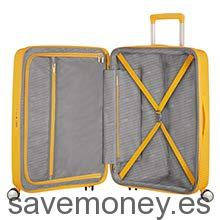 Another strength of American Tourister Sounbox suitcases is their design, their striking colors, and vibrant, make them super attractive aesthetically.

This model has three sizes:
Cabin Size: It is the smallest of 55 cm, and is perfect for trips of a couple of days.
Medium Suitcases: This medium size is 67 cm., and is suitable for a week's travel.
Large Suitcases: They are 77 cm, and is the size that is recommended for long trips of about 2 weeks.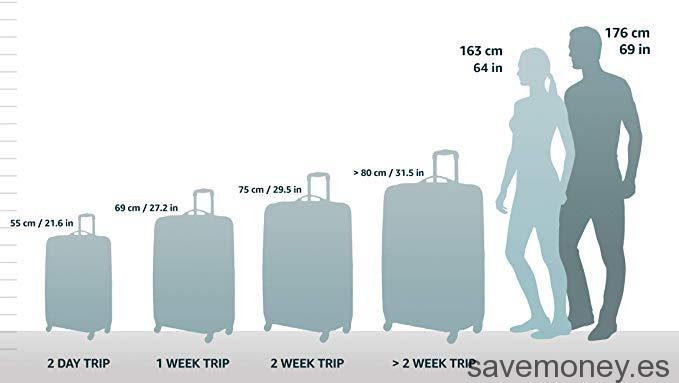 Make the combination of color and size of your American Tourister Sounbox, and start a good summer vacation.